Ask an Artist: Colin Page
May 18, 2020
Each week, we ask Page Gallery artists the same five questions. This week, we asked Colin Page.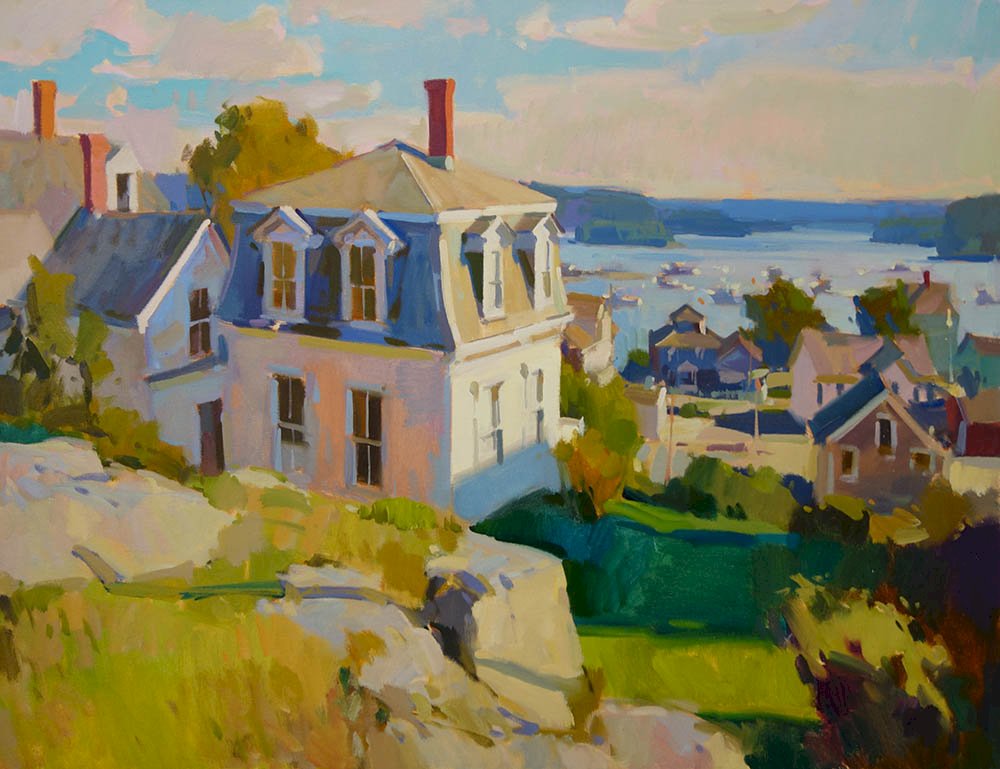 1. How did you end up focusing on your chosen medium?
My interest in art grew out of a love of drawing as a child. I found myself drawn to oil painting when I studied art in high school and college. I had a natural affinity for how the paint felt when I was first learning. My interest grew through the influence of friends and teachers, and by studying my favorite artists.
2. Tell me about an inspiration to your work? Book, exhibit, experience?
One of my college professors took our class to a Pierre Bonnard retrospective at MOMA. His love of color opened me up to a new way of seeing the world through a painter's eye. In some of Bonnard's paintings, color alone seemed to be the subject.
3. What do you listen to when creating in the studio? Favorite music, podcast, radio, audiobook?
Either audiobooks or podcasts. I love being a passive listener while I paint. It occupies the logical part of my mind, which allows me to focus more easily on painting and respond to visual ideas.
4. What is your favorite tool/supply? Or is there a non work related item in the studio that has significant value to you?
My favorite things in the studio are paintings made by friends. Often their work drives me to see differently, which pushes my work in new directions.
5. How does your studio process change with the seasons in Maine? Do you ever take an extended break from your art practice?
I paint year round, but the practice changes with the seasons. In the summer, I am outside more often, painting on location. In the winter, I work on longer term and larger paintings. Most of the winter work is either still life or painting from photos. I love this aspect of living in Maine; changing seasons that constantly drive me to rethink what I'm doing.
Related posts:
Ask an Artist: Anneli Skaar
Ask an Artist: Ben Breda
Ask an Artist: David Graeme Baker
Ask an Artist: David Jacobson
Ask an Artist: J.T. Gibson
Ask an Artist: Jessica Lee Ives
Ask an Artist: Siri Beckman
Shareable link to this blog entry:
http://www.thepagegallery.com/blog/ask-an-artist-colin-page
---