Ask an Artist: David Graeme Baker
April 20, 2020
Each week, Page Gallery asks an artist the same five questions. This week, we asked David Graeme Baker, who is featured in our Gallery Windows this week, and has paintings available to view and purchase here.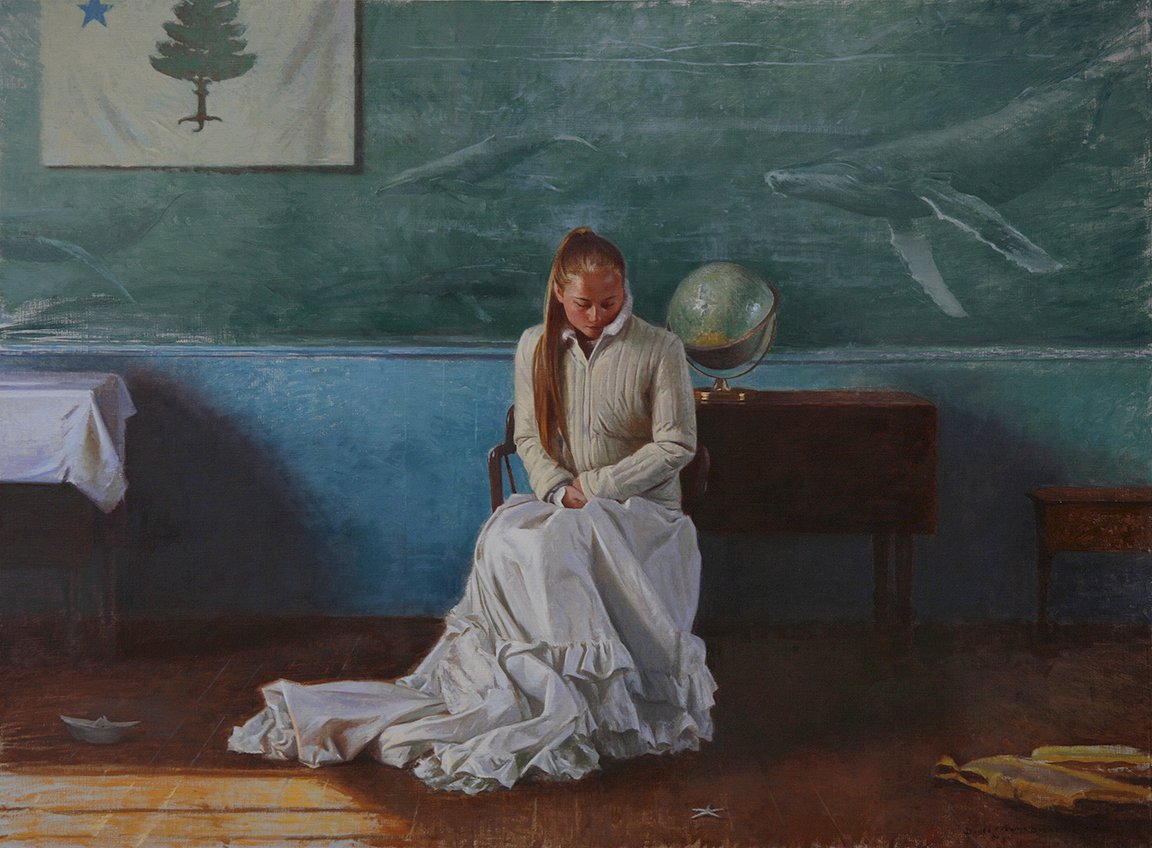 1. How did you end up focusing on your chosen medium?
When I first thought that a life in the arts was a possibility, I was drawn to sculpture. I had taken an internship with a figurative monument company in the Boston area and then went to art school planning to focus on figurative sculpture. However, as my first semester at the Pennsylvania Academy of the Fine Arts was coming to a close, it was clear to me that I was more drawn to painting. I had found an inspiring figure painting instructor and quickly felt comfortable with oil painting as a medium. By the end of that first year I had switched tracks and was fully committed to painting.
2. Tell me about an inspiration to your work? Book, exhibit, experience
One of the greatest influences on my work is the photography of Sally Mann. I have a clipping from a magazine of her photograph "Jessie and the Deer" on the wall in my studio. Each time I look at the image I'm drawn into a deep rabbit hole thinking about the beauty and brutality of rural american life. Her work inspires me to look deep into the scenes that surround my life in Downeast Maine in search of a mix artistry, elegance, and grit.
3. What do you listen to when creating in the studio? Favorite music, podcast, radio, audiobook?
My studio soundtrack varies according to the type of work that I'm doing. When I am in the preliminary stages of sketching and plotting out a project, I tend to work in silence or with music. Once a project is underway and I have a clear direction to my day, I will often switch over to podcasts. My music taste is mix of retro acoustic, but I do dip a toe into some more pop oriented artists. My current playlist has music from: Yola, Amy Winehouse, Lori McKenna, Sturgill Simpson, Florence and the Machine, Buckwheat Zydeco, Harry Styles, Leon Bridges, Mandolin Orange, Wilson Pickett, Coldplay, and Willie Nelson. For podcasts I have a few in regular rotation, the subject matter is usually soccer or politics, though there are a few random ones thrown in. Among the regulars are: The Football Daily from the Guardian, Total Soccer Show, That Peter Crouch Podcast, Pod Save America, The Daily (NYT), Dear Hank and John, and Broken Record with Rick Rubin and Malcolm Gladwell.
4. What is your favorite tool/supply? Or is there a non work related item in the studio that has significant value to you.
TBH, I don't really have a favorite tool or supply. That said, when I feel like I'm treading water with a project, I will often reach for a brand new brush to give me a little boost.
5. How does your studio process change with the seasons in Maine? Do you ever take an extended break from your art practice?
Honestly, I don't vary my process much with the seasons; in the studio my routine is pretty stable. However, I am more inspired by the colors of late fall, and early spring, so I spend more time looking for project ideas at those times.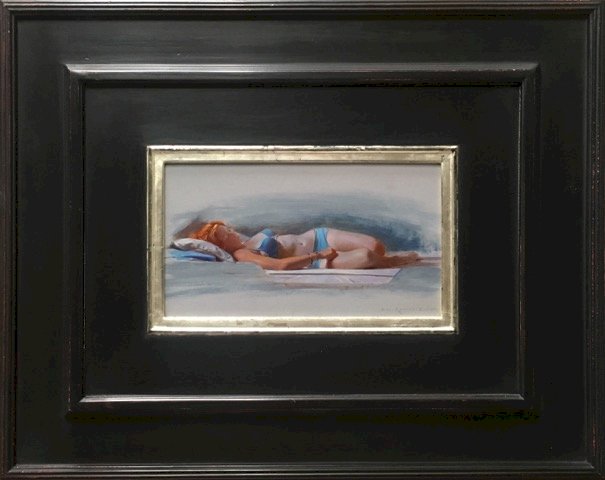 Related posts:
Ask an Artist: Anneli Skaar
Ask an Artist: J.T. Gibson
Ask an Artist: Siri Beckman
Shareable link to this blog entry:
http://www.thepagegallery.com/blog/ask-an-artist-baker
---