Ask an Artist: Siri Beckman
April 13, 2020
Each week, Page Gallery asks an artist the same five questions. This week, we asked Siri Beckman, who is participating in our Home Delivery art mail program with an etching, and has wood engravings available to view and purchase here.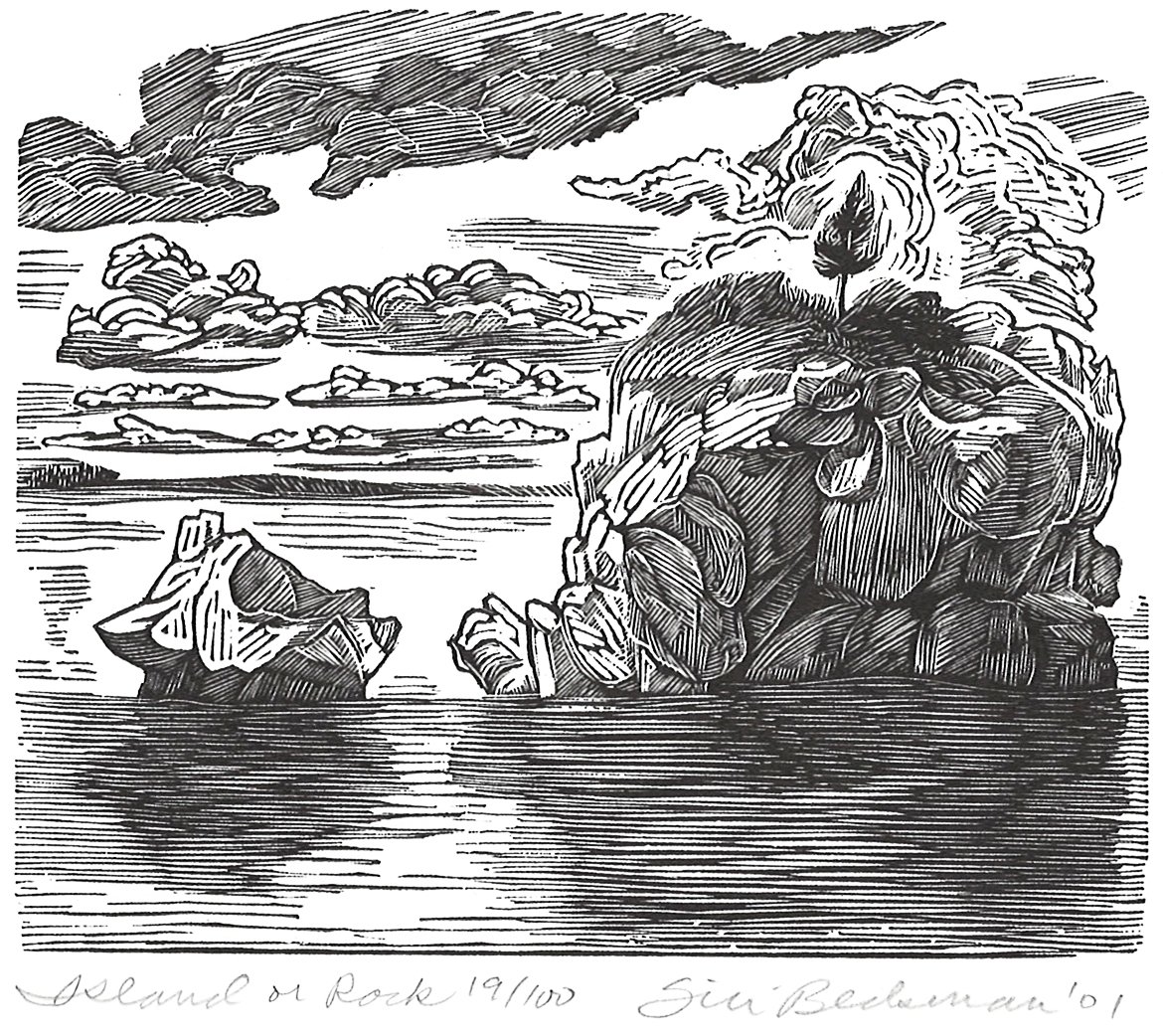 1. How did you end up focusing on your chosen medium?
I quite accidentally discovered wood engraving by picking a book off a shelf!
2. Tell me about an inspiration to your work? Book, exhibit, experience
This book, titled The New Woodcut and published in 1930, with its remarkable wood engravings inspired me to buy the needed materials and tools and give it a try. Living in Stonington, Maine, provided imagery for translation into prints for decades! And Later I won a number of Artist Residencies in the National Park System broadening my scope.
3. What do you listen to when creating in the studio? Favorite music, podcast, radio, audiobook?
For the first decade of living in Maine I had no electricity and depended on batteries for radio (WERU & PBS).
However, the sounds of the natural world around me were most important during that time. Over the years radio and audio books remained intermittent companions in the studio.
4. What is your favorite tool/supply? Or is there a non work related item in the studio that has significant value to you?
My father's drawing board and my adjustable arm light, plus about 6 favorite engraving tools.
5. How does your studio process change with the seasons in Maine? Do you ever take an extended break from your art practice?
Well, Winter of course, meant time to keep fires going! Spring brought roaming the outdoors. Summer it was gallery business, gardening, visitors, complete exhaustion, and Fall, clean up time for just about everything, then travel to visit family and friends! When I'm away from my studio I usually take a hand made journal and watercolors with me so I can at least do some journaling and sketching wherever I may be. The largest break occurred when I moved to Bath in 2017. Resettling has taken two years.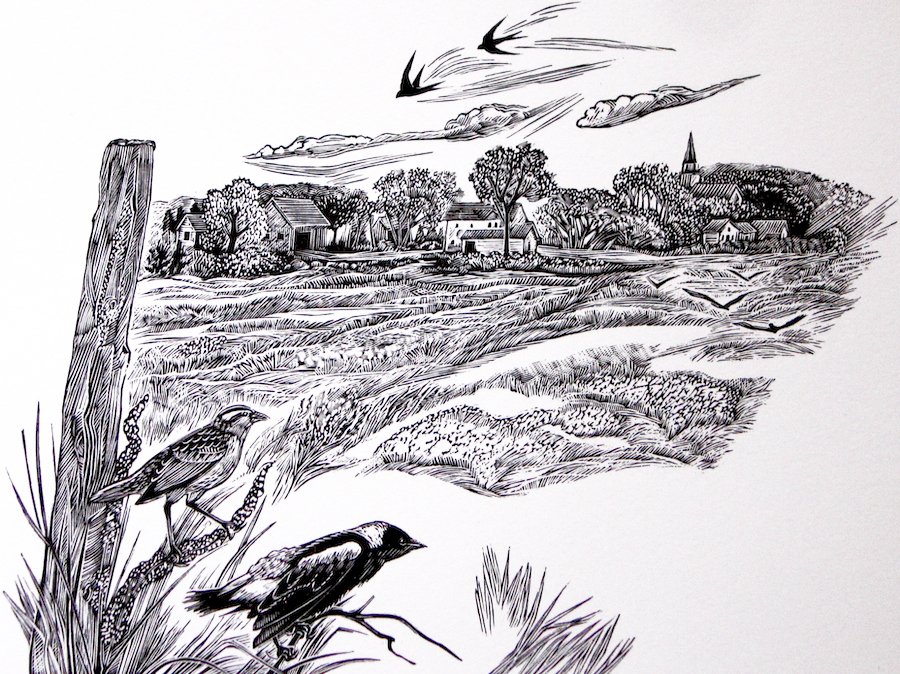 Related posts:
Ask an Artist: Anneli Skaar
Ask an Artist: J.T. Gibson
Gratitude
Wolf Kahn on Painting Nature
Shareable link to this blog entry:
http://www.thepagegallery.com/blog/ask-an-artist-siri
---