Gratitude
April 9, 2020
Page Gallery is grateful to be able to help the local AIO Food Pantry through our Home Delivery art mail program. We have a new 2-color woodcut print from Siri Beckman entitled Gratitude that speaks to our aim beautifully.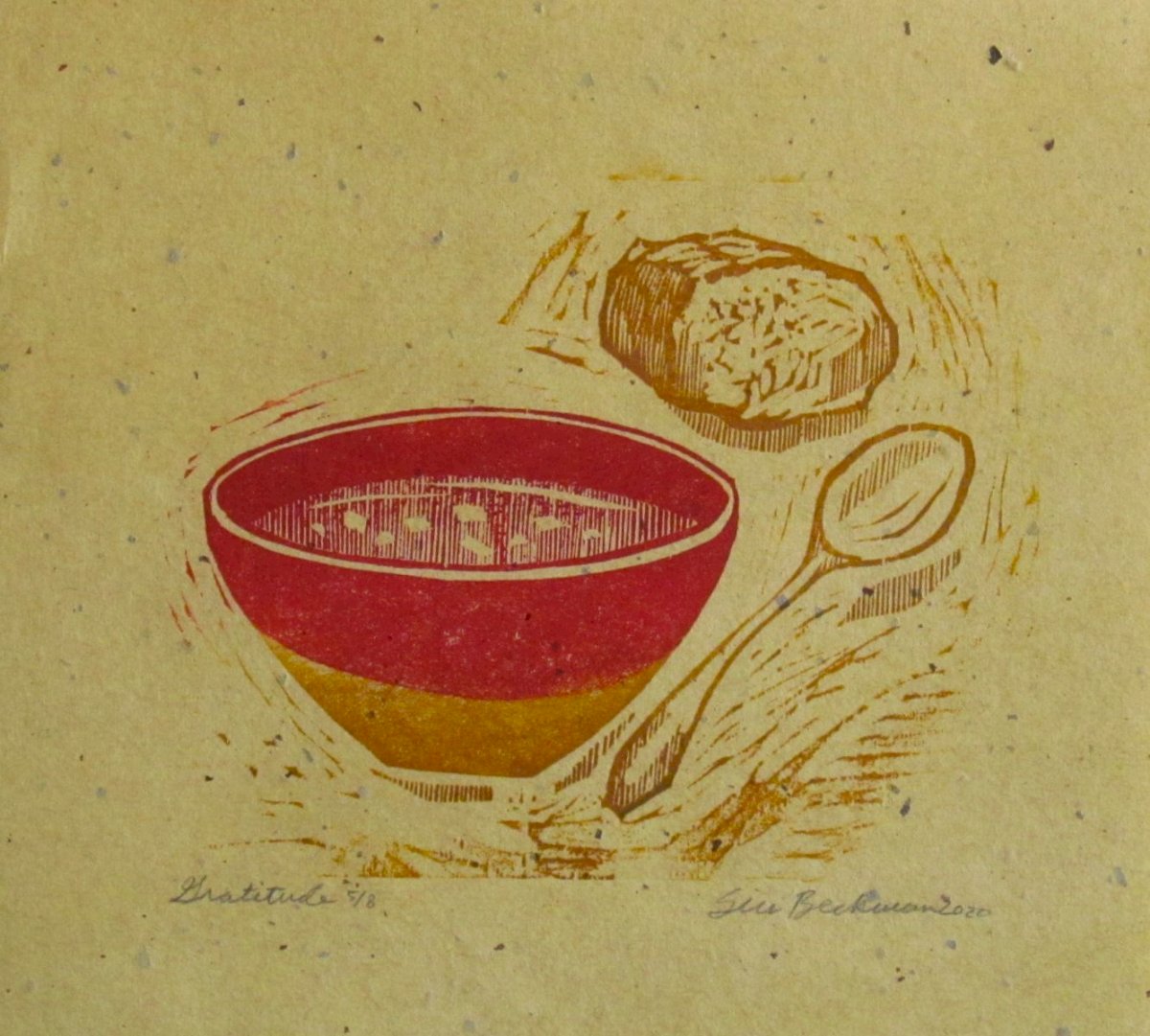 This is a limited edition print of 8, and as with all of our Home Delivery artwork, 20% of the sale goes to AIO Food Pantry. You can purchase it online here: https://www.thepagegallery.com/.
When we give cheerfully and accept gratefully, everyone is blessed. -Maya Angelou
On April 3, AIO announced, "650 bags of food containing kid-friendly snacks and a family meal have been packed and distributed to 16 schools since the school closures, ensuring that kids and their families have food on the weekends. Food has also been provided to AIO's four in-school-pantries. 1200 more bags will be distributed over the month of April."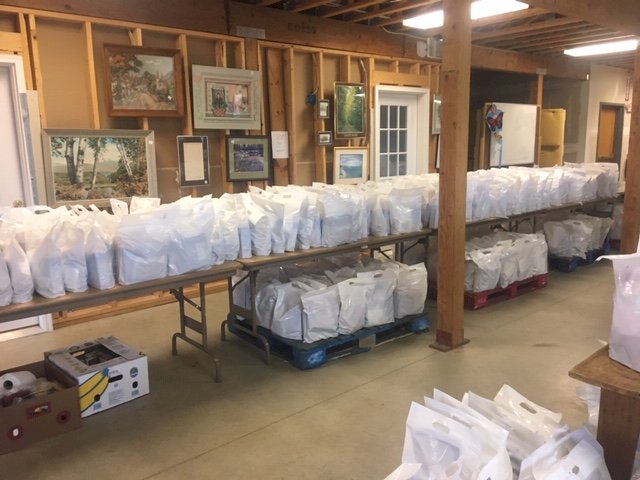 Related posts:
Art Mail
Shareable link to this blog entry:
http://www.thepagegallery.com/blog/gratitude
---