The Artist's Perspective
April 16, 2020
"Art is nature seen through a temperament." -Emile Zola
An artist's work is guided by their own curiosity and interest. The artist is a filter, showing us how they perceive things, their art a byproduct of their obsession with a visual sensation or idea. Each new creation is proof of the creator's curiosity, and drive, and their singular vantage point. We show the products of this searching at the gallery, but what makes each piece so meaningful is the years of studying, learning, practicing, and living that went into it. For instance, Gideon Bok paints an interior over weeks and months, recording the way the space is used and changes, recording the effects of time on a space. This creates a much different effect from the work of Peggi Kroll Roberts who uses blocks of color to create poetic works that show how light and color affect a form. Jessica Lee Ives' paintings of swimmers capture her interest in body movement and a sense of awe in nature. Simon van der Ven's sculptural forms echo those of nests, eggs, riverbeds, stone because he is drawn to timeless organic shapes and patterns. None of them could be mistaken for another, but they are all driven by a similar desire to share their excitement about how they engage with the world. Artists have the potential to teach us to see different kinds of beauty, to understand in a new way.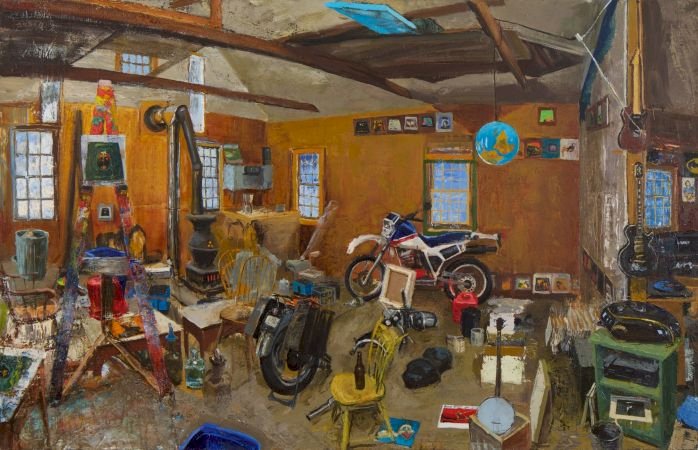 Gideon Bok, TVC-15, oil on linen, 35x55"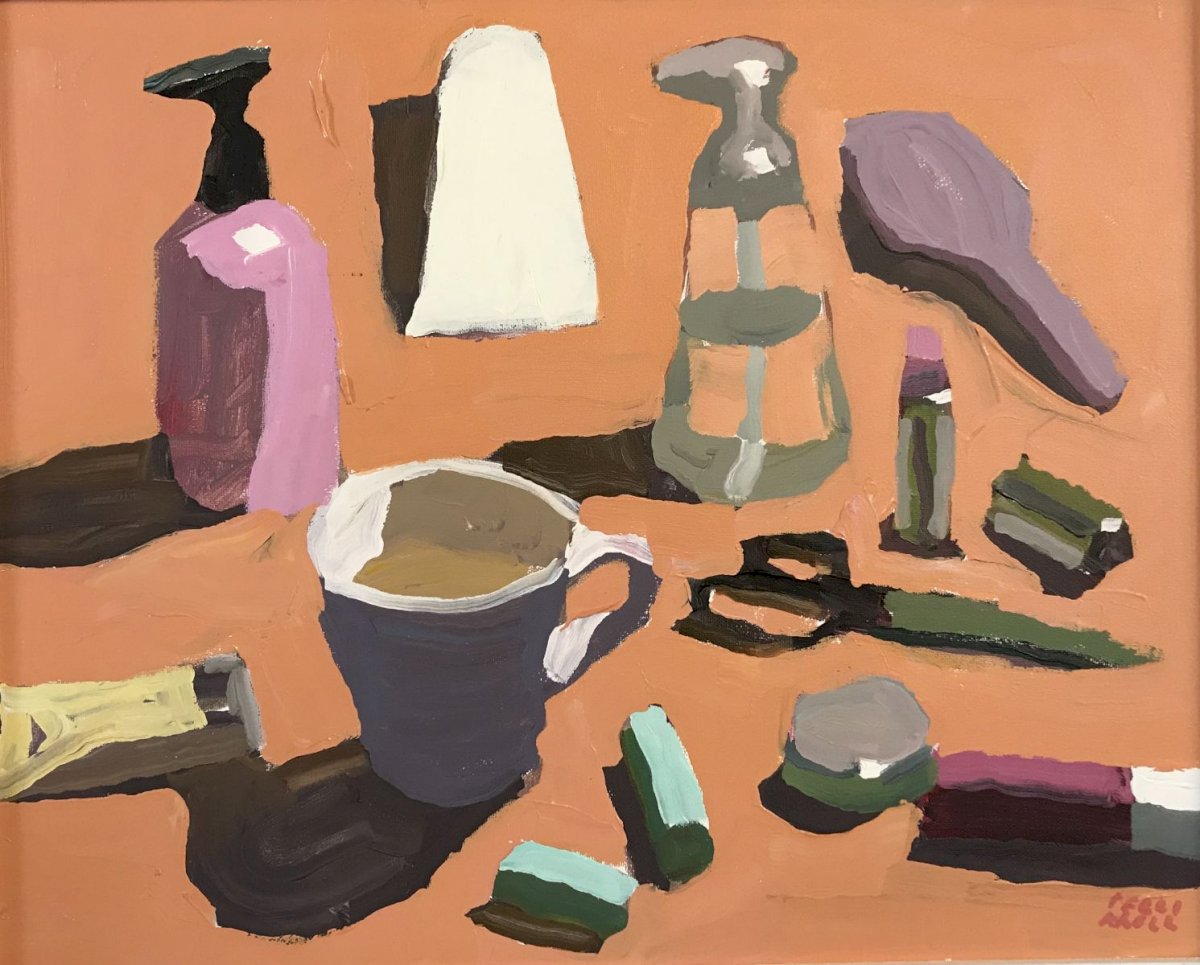 Peggi Kroll Roberts, Objects on Melon, acrylic on canvas, 16x20"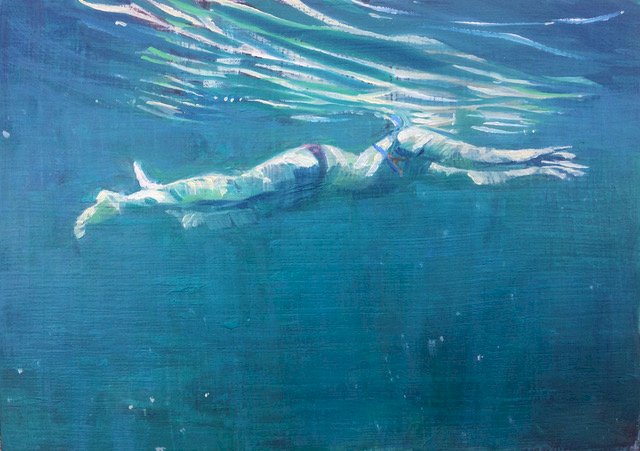 Jessica Lee Ives, Lightly Suspended, oil on panel, 5x7"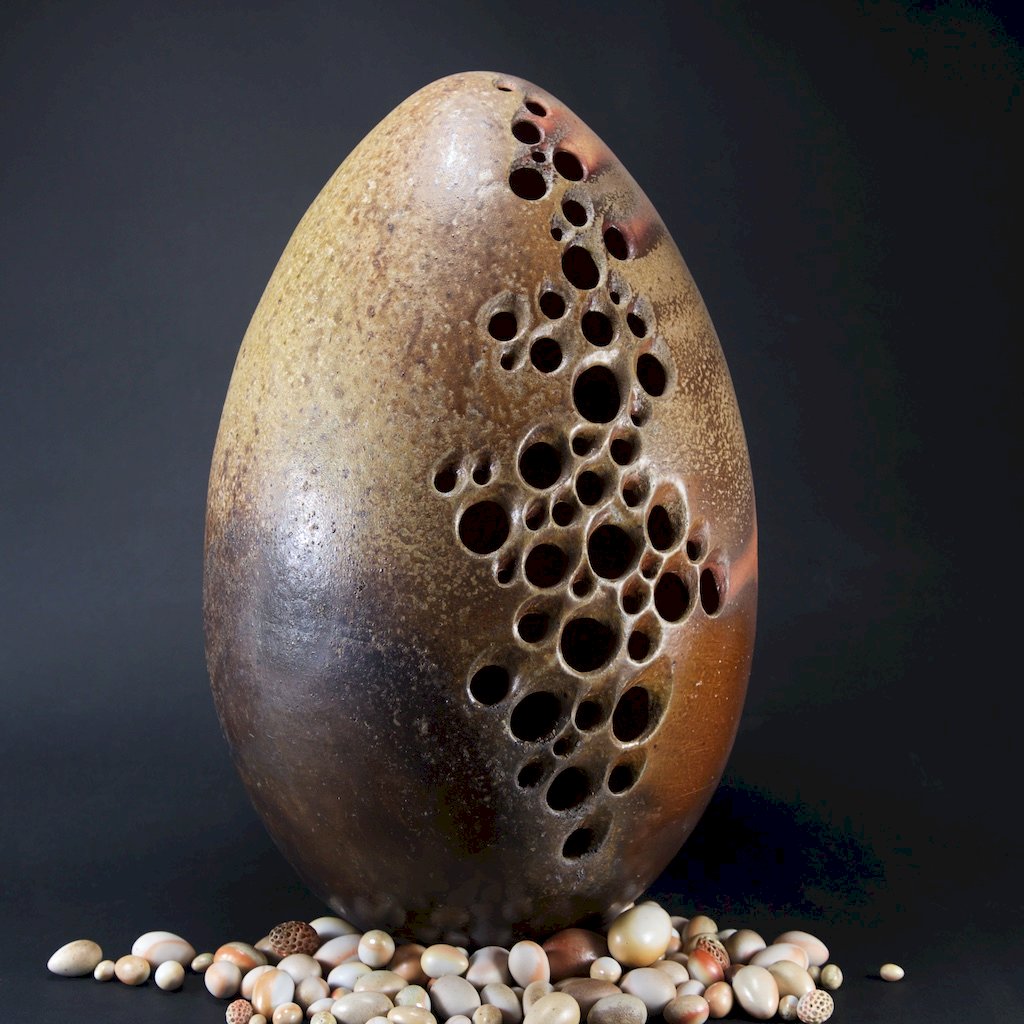 Simon van der Ven, Brown Egg, wood-fired stoneware, 22x14.5"
Related posts:
Alex Katz on Painting Your Own Backyard
Neighbors by T. Allen Lawson
Wolf Kahn on Painting Nature
Shareable link to this blog entry:
http://www.thepagegallery.com/blog/the-artists-perspective
---