Neighbors by T. Allen Lawson
March 31, 2020
"A community is the mental and spiritual condition of knowing that the place is shared." Wendell Berry

"When we see land as a community to which we belong, we may begin to use it with love and respect." Aldo Leopold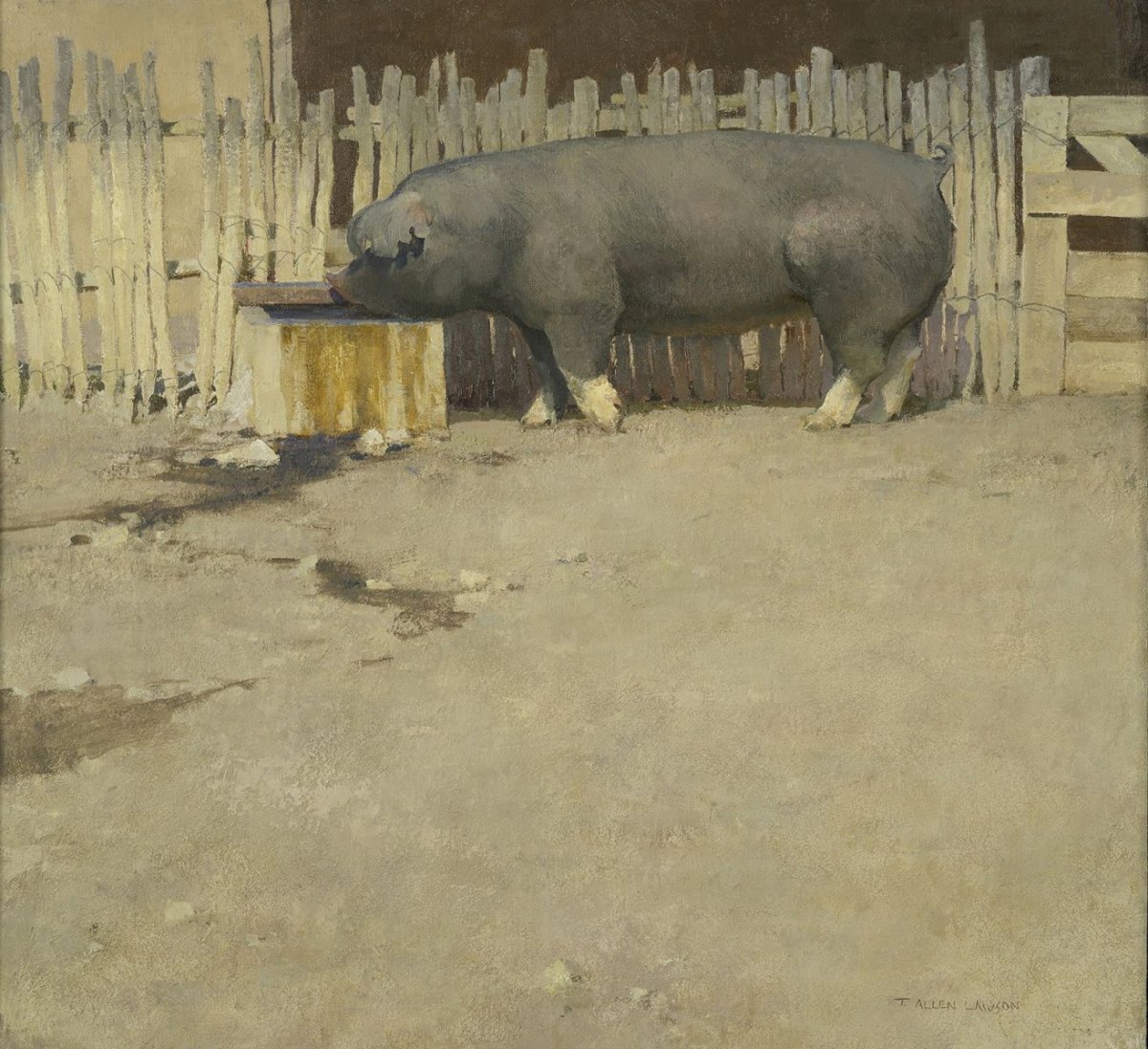 This painting is from T. Allen Lawson's series, Neighbors. Lawson says of the paintings, the Neighbors in this series "are not the people next door or the ranch down the way. These paintings are portraits of the often unnoticed or forgotten neighbors that are around us every day – the chickens, horses, deer, cows, crows and magpies that share our yards, woods, skies and lives."
T. Allen Lawson has captured this pig in a range of chromatic grays and browns. The colors move in tint from grey to lavender to ultramarine to burnt umber. The paint is layered and textural as the viewer travels through the foreground, inviting you to keep looking.
Geese appear high over us,
pass, and the sky closes. abandon,
as in love or sleep, holds
them to their way, clear
in the ancient faith: what we need is here.
and we pray, not for new earth or heaven, but to be
quiet in heart, and in eye, clear.
what we need is here.
- What We Need is Here by Wendell Berry
Shareable link to this blog entry:
http://www.thepagegallery.com/blog/neighbors-lawson
---