Mystery and Magic
April 28, 2020
Like mystery, art has an element that is not quantifiable. Like magic, art has the ability to show us the world and somehow transform or change it. This week our windows are themed Mystery and Magic, with artwork that enchants, conjures illusions or suggests a riddle.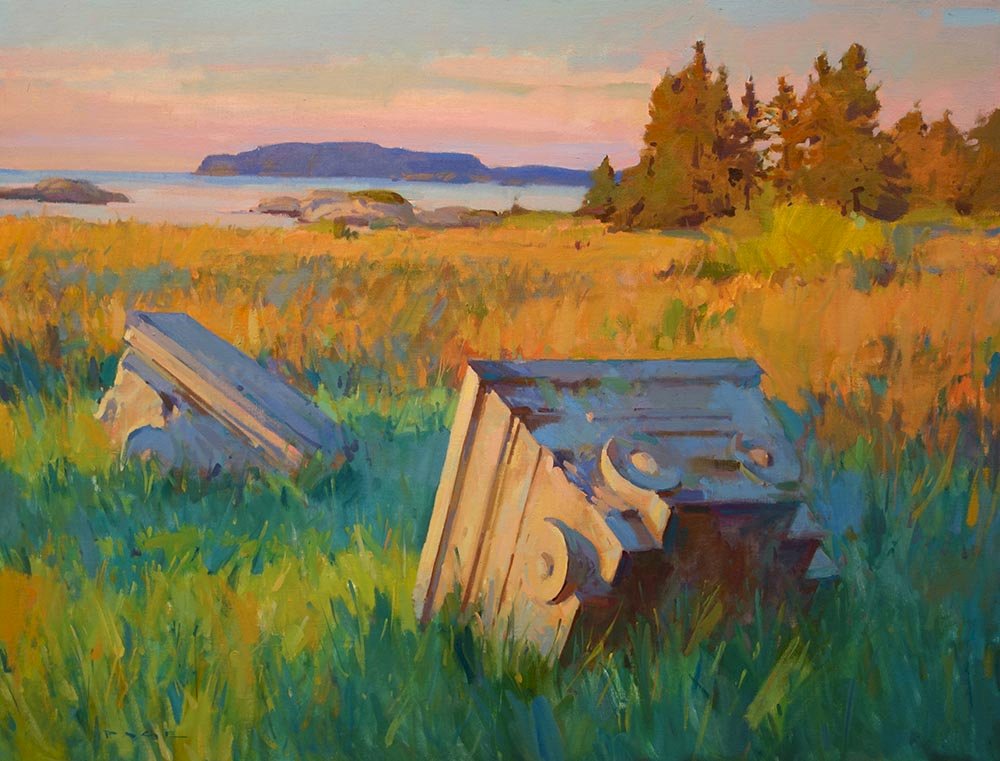 In Colin Page's painting, Columns, we feel the serendipity of discovering an island field strewn with column capitals from long ago. These carved stones on Dix Island in Maine are remnants of it's early granite history. Learning their origins does not take away from the mystery of these ornate ghosts. Stumbling onto a scene like this, we can't help but believe in magic.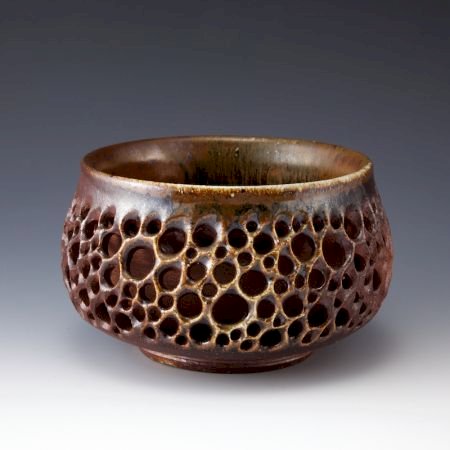 Simon van der Ven's vessels are intricate, organic, meditative. They conjure ideas of nature, the human form, mortality. Their glaze is its own magic of fire painting. These clay pots are made in an Anagama wood-fired kiln. The complex interaction between flame, ash, and the minerals of the clay body forms a natural ash glaze, the pots in the front marked with more fly ash than the ones in the back. The markings and coloration from the fire are unknown until the pieces are unloaded from the kiln, after 8 days of firing using 7 cord of wood and an additional week suspense while the kiln cools.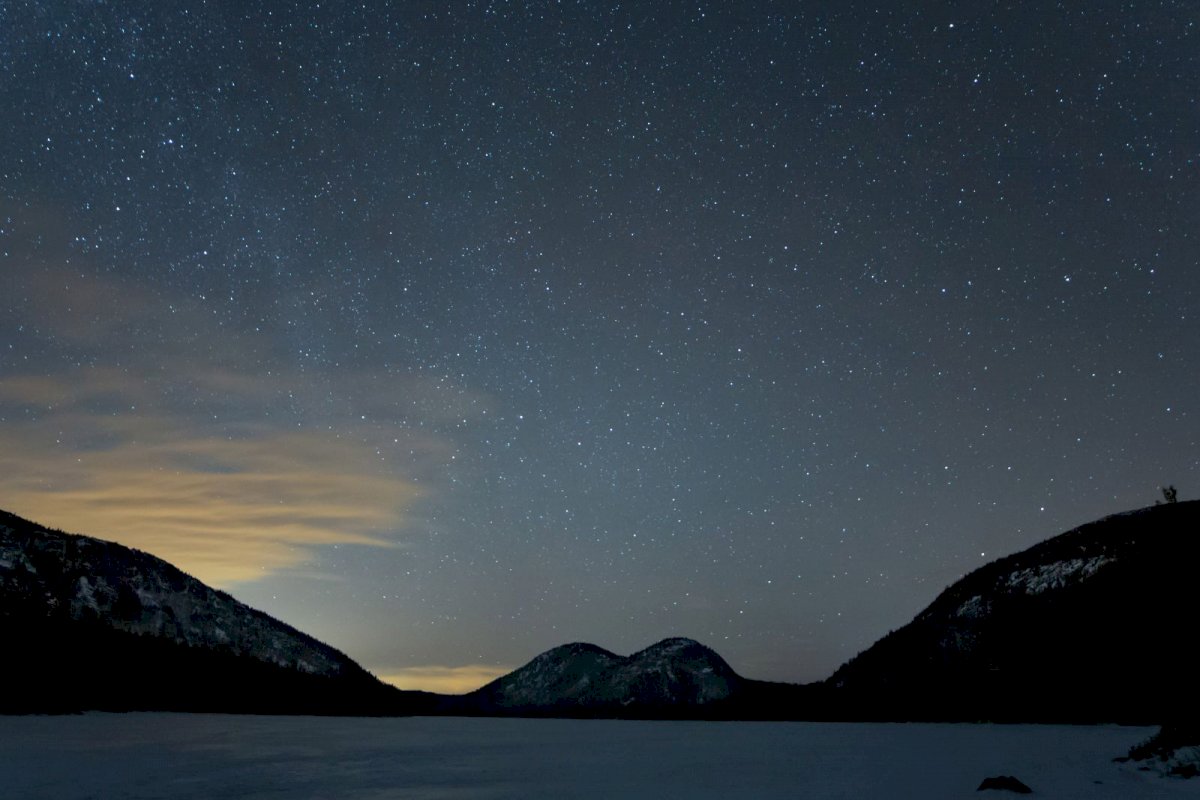 Camille Coleman's photo of the night sky over Acadia National Park captures the magic of a starry night, when we sense a limitless universe and feel that anything is possible.
Shareable link to this blog entry:
http://www.thepagegallery.com/blog/mystery-and-magic
---