The figure is a loaded subject, whether a character in a story, a posed portrait, an object of desire, or a self projection. We look at different uses of the figure as a device in painting and photography.
Narrative Figures

"Art is a festival in which narrative is told / It makes its drama constantly; and speaks / in human flesh, the actor ever bold / on canvas, wood, or paper, and audience it seeks." - Frank Walter
Figures in a scene can welcome us in or turn us into voyeurs. Susan Lichtman's paintings of people going about their day, familiar scenes and casual interactions, feel like our own views. Do the subjects know they are posing? In Colin Page's painting, the girls can be seen as an allegory for our place in nature, dappled light camouflaging the figures into their surroundings. It can conjure our own memories of childhood. Or it can be about the artist's view, fatherhood in rural Maine, two sisters playing side by side.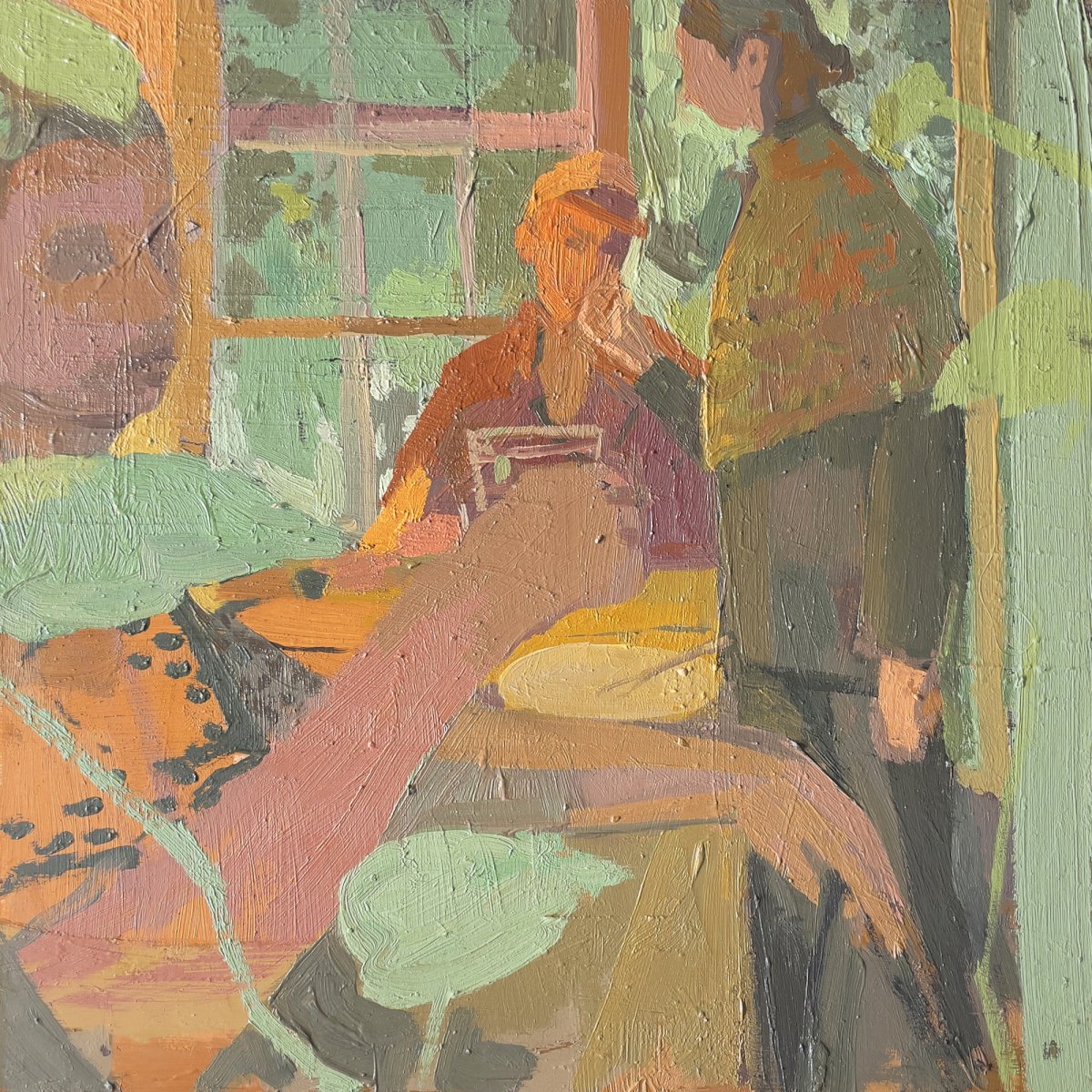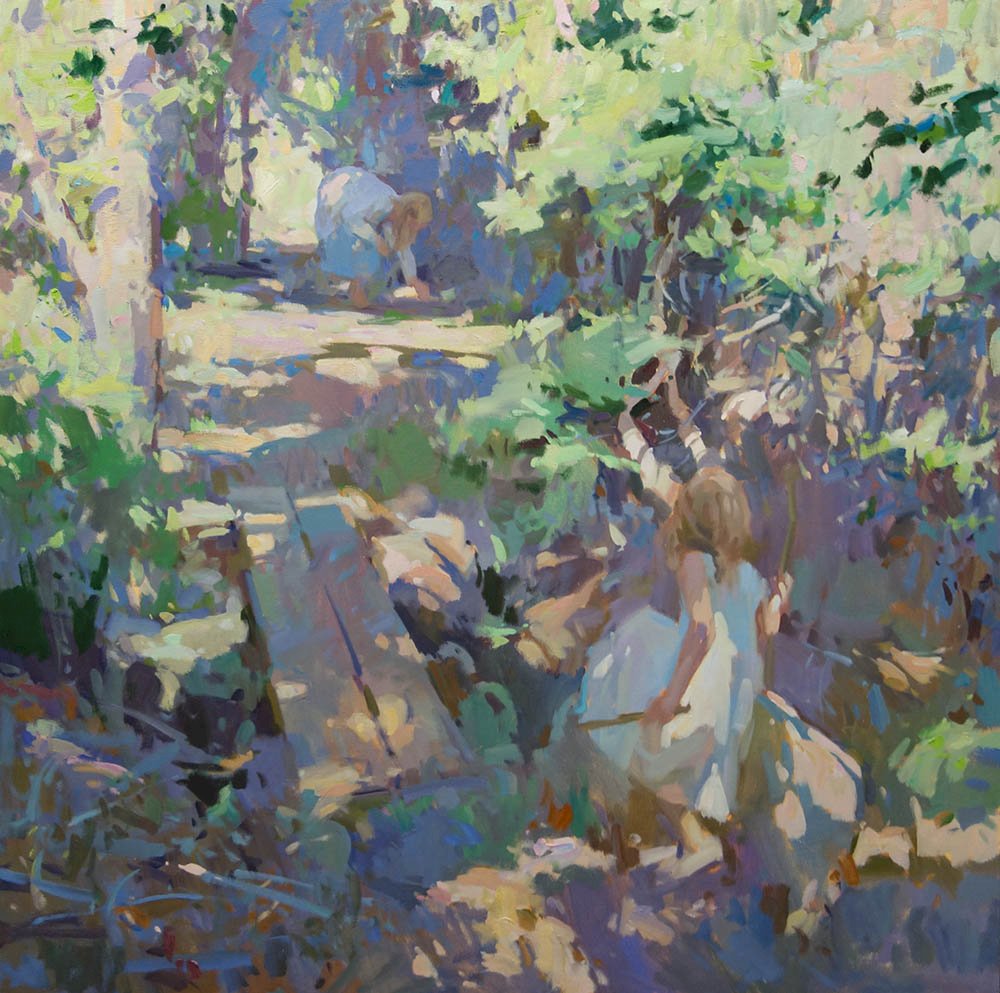 Posed Portraits

"The model should only serve the very private function for the painter of providing the starting point for his excitement." - Lucian Freud
Figurative art is a collaboration; between artist and model, and also between viewer and subject. The artist works with the model to catch a specific moment, pose, or likeness. The viewer can see themselves in place of the figure or read a character from the expression, stance, scale, and mood of the painting. Portraits are an excuse to play with the way painting can convey emotional and cerebral ideas.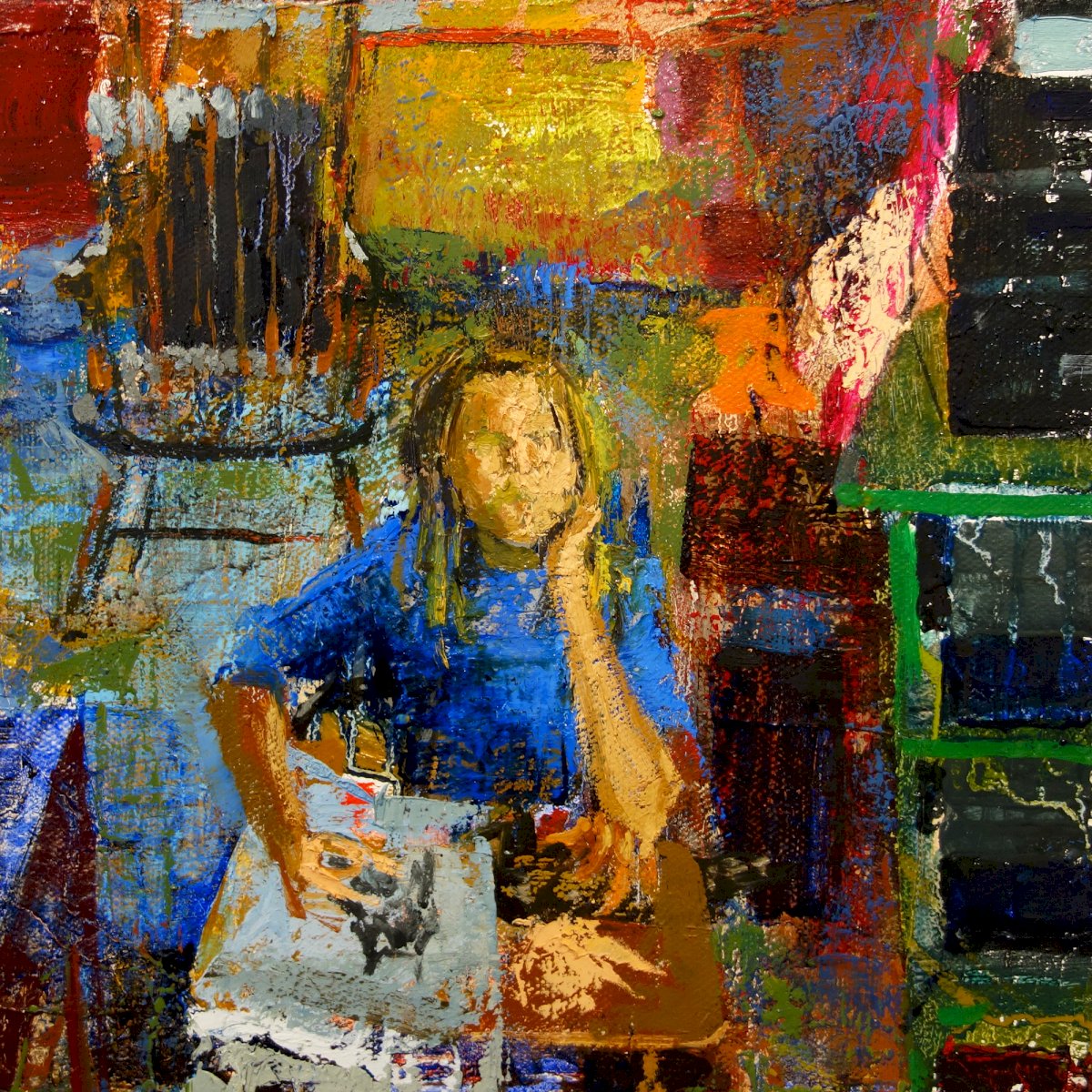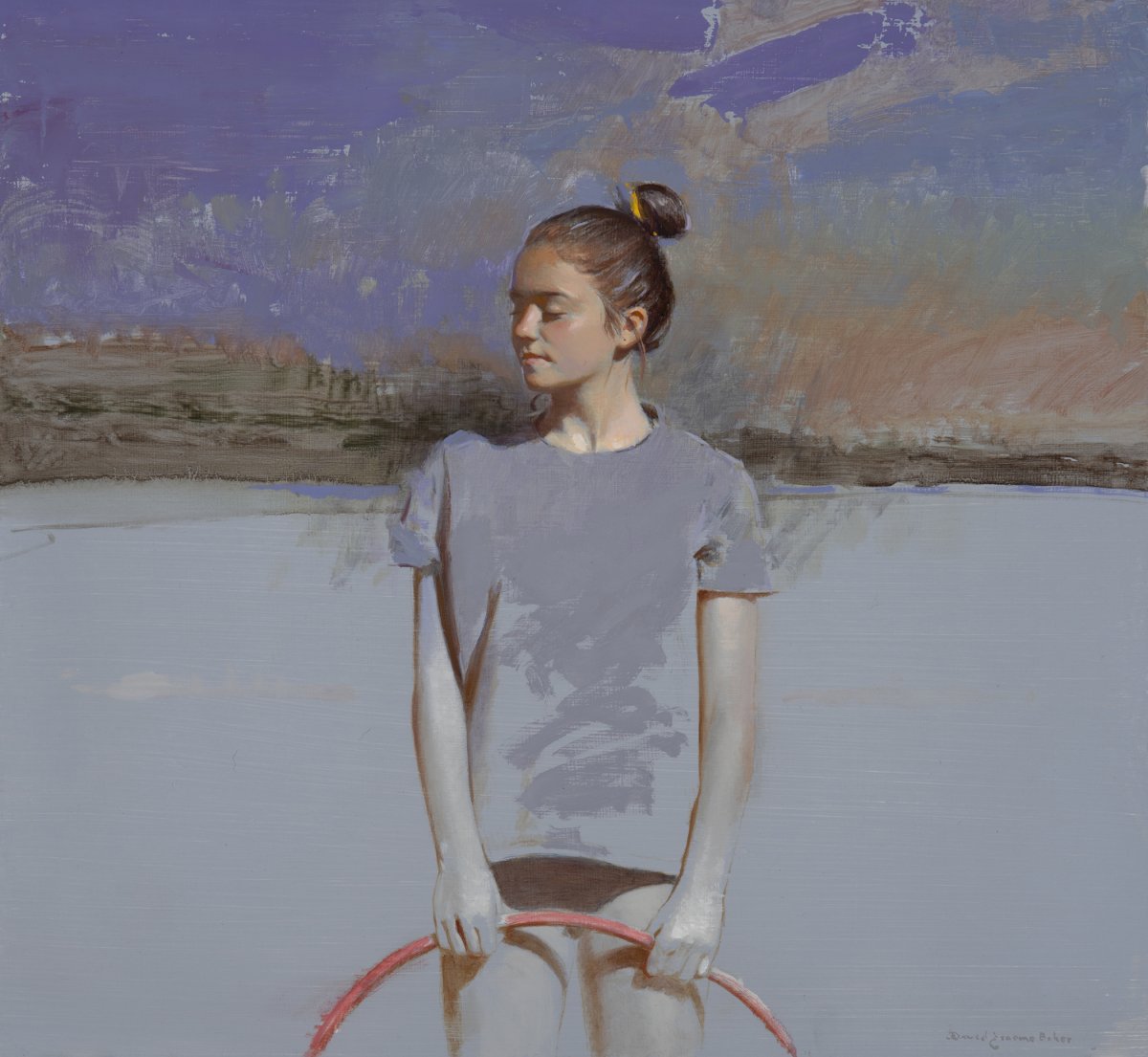 Repurposed Figures

"Often when you think you're at the end of something, you're at the beginning of something else." - Fred Rogers
Building upon the historical importance of the figure in art, some artists choose to borrow images and ideas from those who came before. Jennifer Pochinski's work is a continuation of the lineage of the Bay Area Figurative artists in the 60s and the Abstract Expressionists before them. Classical gestures and painting poses are layered into Brenton's cyanotypes, a 19c photographic printing process; the resulting image feels like a collapse of time or a window into the past.