---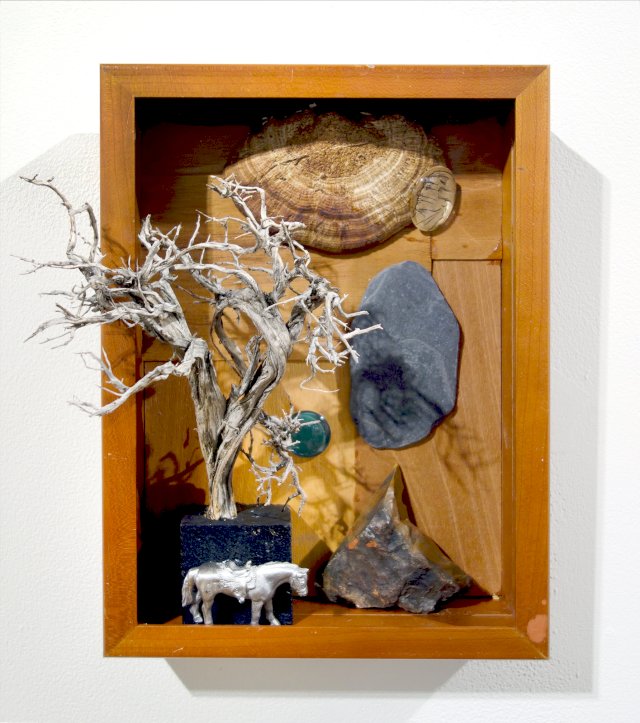 $1,200
James P. Abbott
The Middle of the Middle of Nowhere [sagebrush, rusted iron, fungus, slate and toy horse]
found object assemblage, 13x9.5"
---
Bio
James P. Abbott's sculptures mix his own photographic images with found curiosities, wood, stone, wire, metals, and wax. Abbott began his serious exploration of image-making in the late 1980's when he studied at the Maryland Institute College of Art. Abbott holds his BA from Carleton College, his MS from City College of New York, and his JD from Cardozo Law School. He now lives in mid-coast Maine, where he has renovated a former church in Rockland that serves as the workshop, studio and gallery in which he continues to explore the mixing of media.