Exhibition | Sal Taylor Kydd: Yesterday
October 21 - November 27, 2021
Exhibition Opening 5-7pm Thursday, October 21 | Book Signing 1-3pm Saturday, October 23
Sal Taylor Kydd's photographs from the summer of 2020. Although much of the country was in the midst of the Covid 19 pandemic, on this remote island off the coast of Maine, we still felt free from much of its toll. That summer represented a pause in time, a moment where life could feel normal, when we were still holding on to a world of yesterdays.
These images are printed as hand-pulled polymer photogravures, made with bone black and warm sepia inks on Hahnemühle Copperplate paper.
Edition of 10 numbered prints and 2 A/P prints. 7x9" print on 11x15" sheet, signed numbered and dated by the artist.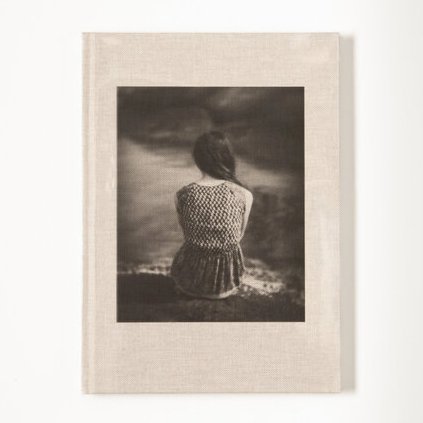 Yesterday
I'd been lost,
in the brambles,
in the sweet
now of doing,
and had forgotten
for a moment,
that the world
was breaking,…
I returned
to the garden,
to the sweet
now of doing.
And I breathe the air,
and smell the earth
and lose myself
in the brambles.

-Sal Taylor Kydd
Yesterday by Sal Taylor Kydd
Limited edition of 200
Hard-cover - smyth-sewn - transparent printed cover wrap
8" x 11"
56 pages
Each book includes a limited edition signed archive pigment print.
Features a foreword by Aline Smithson:
"Sal Taylor Kydd has created an exquisite exploration of remembrance, with a particular poetry that runs through her images and words. It's the poetry of knowing a place steeped in personal histories, a place that holds a sense of belonging and timelessness. Yet it's also the acknowledgement of subtle changes in both human and natural landscapes with cloud shifting sensibilities".

A collectors edition featuring. a folio of photo polymer gravures will be available in 2022.
Click here to watch the artist talking about the book.
Click here to pre-order the book.