Internal Reflections: the Water, Light, and Exquisite Jewels of Sibling Artists Jessica Lee Ives and Timothy Stammen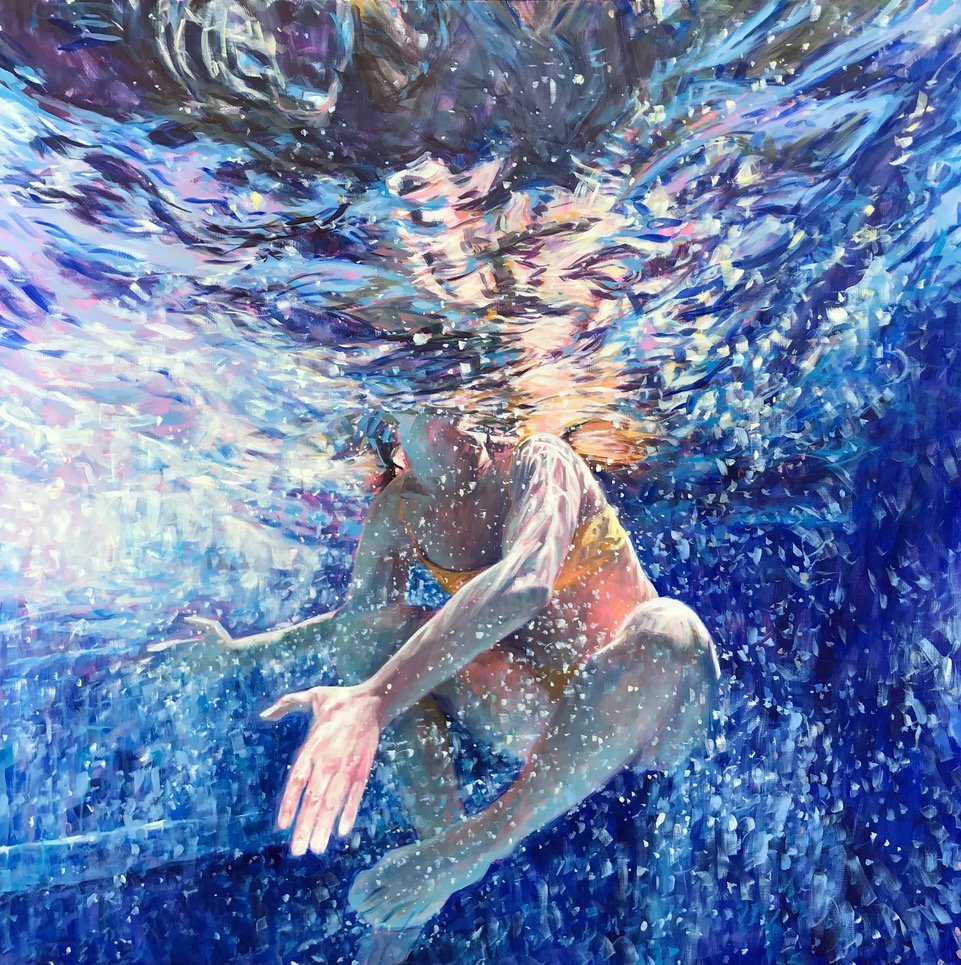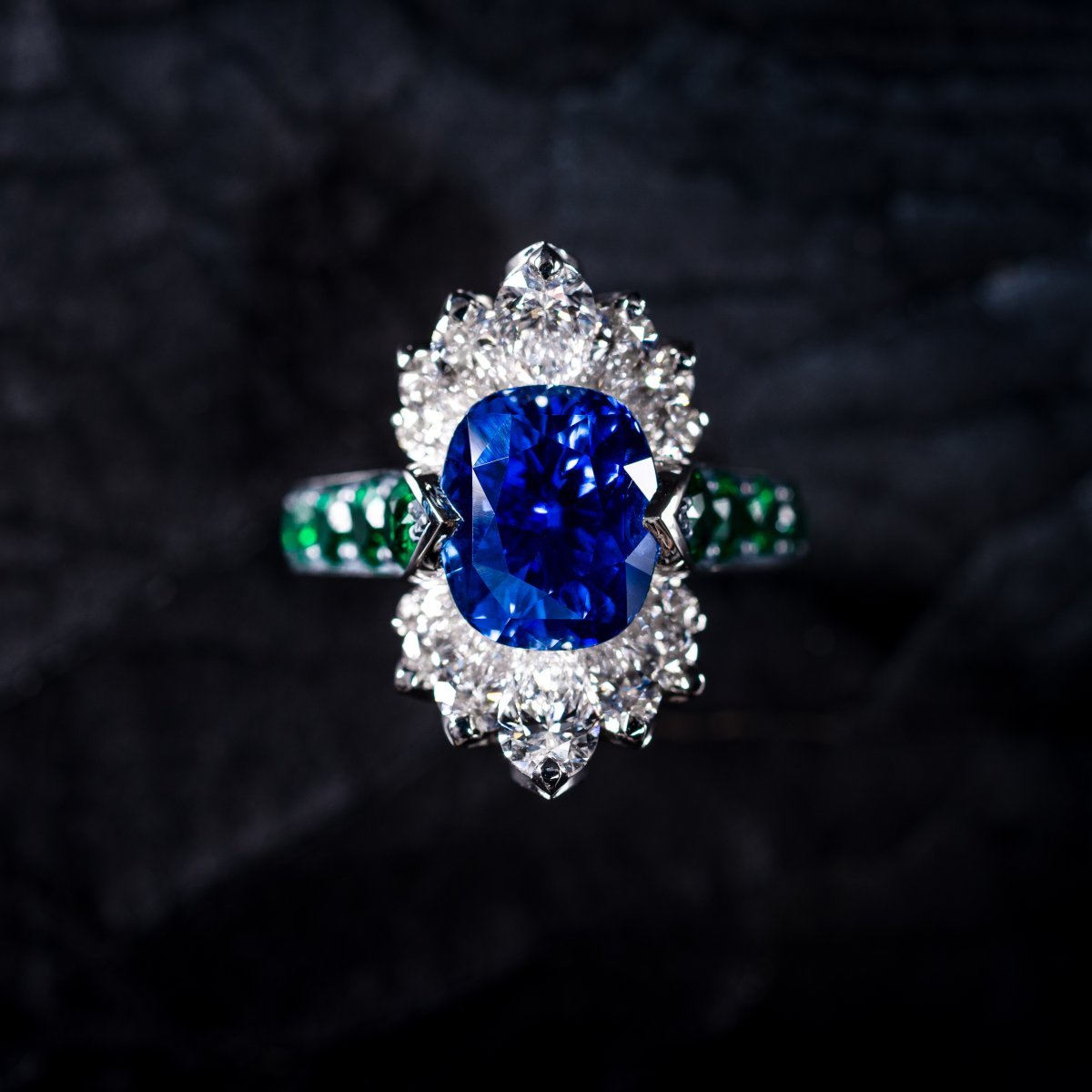 Jessica Lee Ives and Timothy Stammen, sibling artists, come together in this show of paintings and jewelry.
Each are creating contemporary art around elemental forms of nature; Jessica painting the human form in water and Timothy in creating jewelry from gemstones. Creative approaches and a high attention to detail allow each to create art in harmony with its subjects.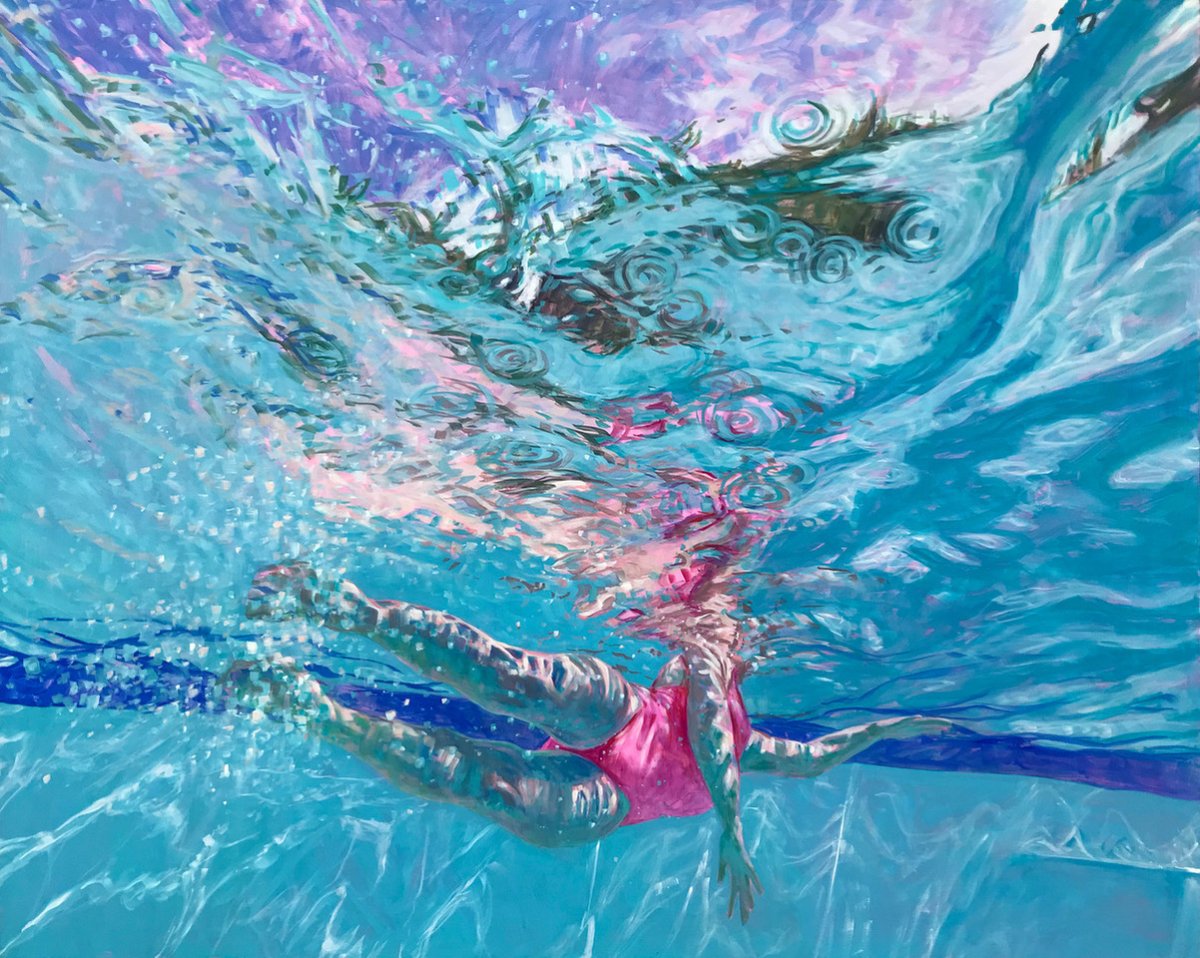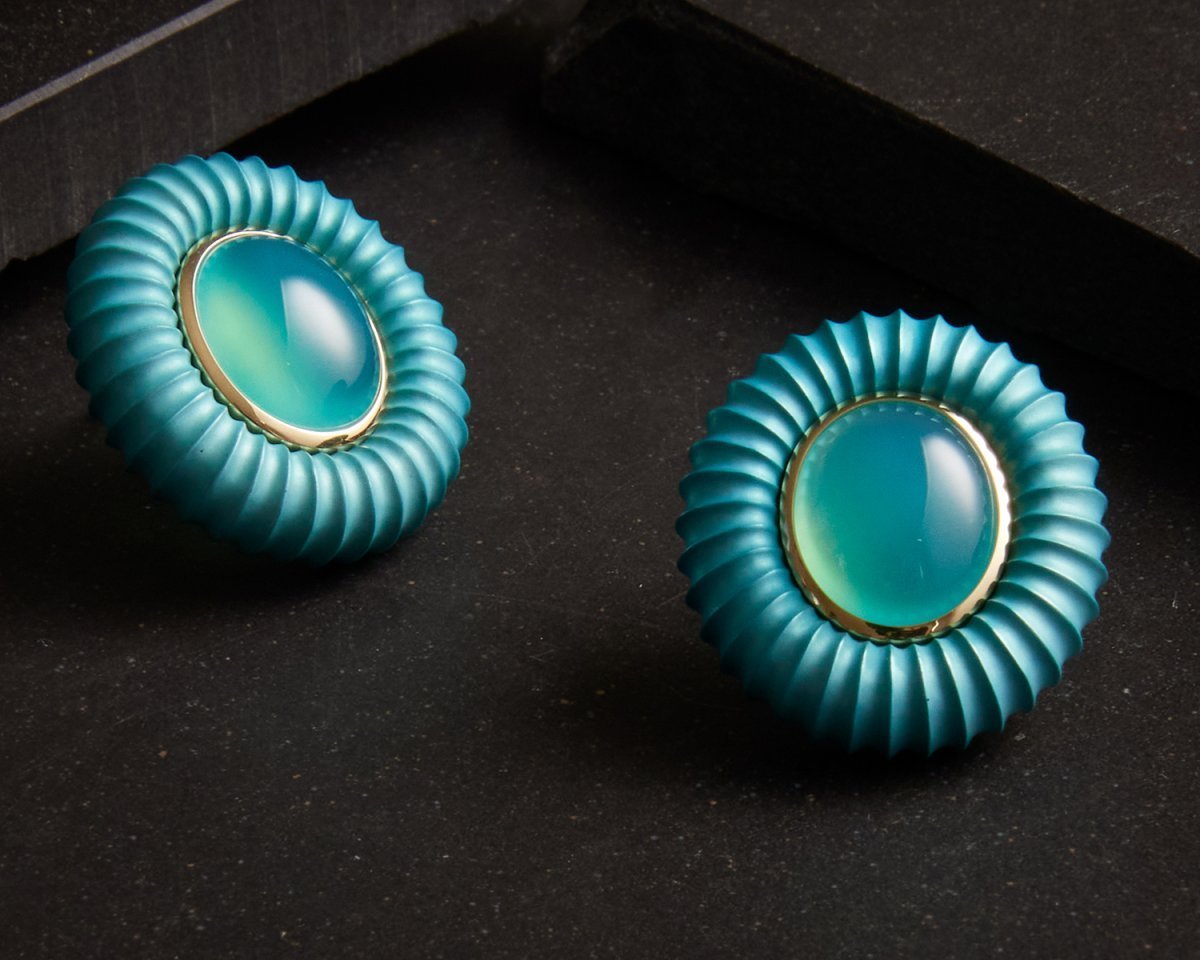 TOTAL INTERNAL REFLECTION

Total Internal Reflection is a phenomenon in which light traveling into a transparent medium is completely reflected within
Jessica and Timothy are each preoccupied with the pursuit of total internal reflection.
When light enters both a cut gem or the surface of water, it undergoes multiple reflections and refractions within before exiting. Internal reflections enhance the stone's or water's brightness and dispersion, causing it to exhibit a dazzling play of colors and sparkle.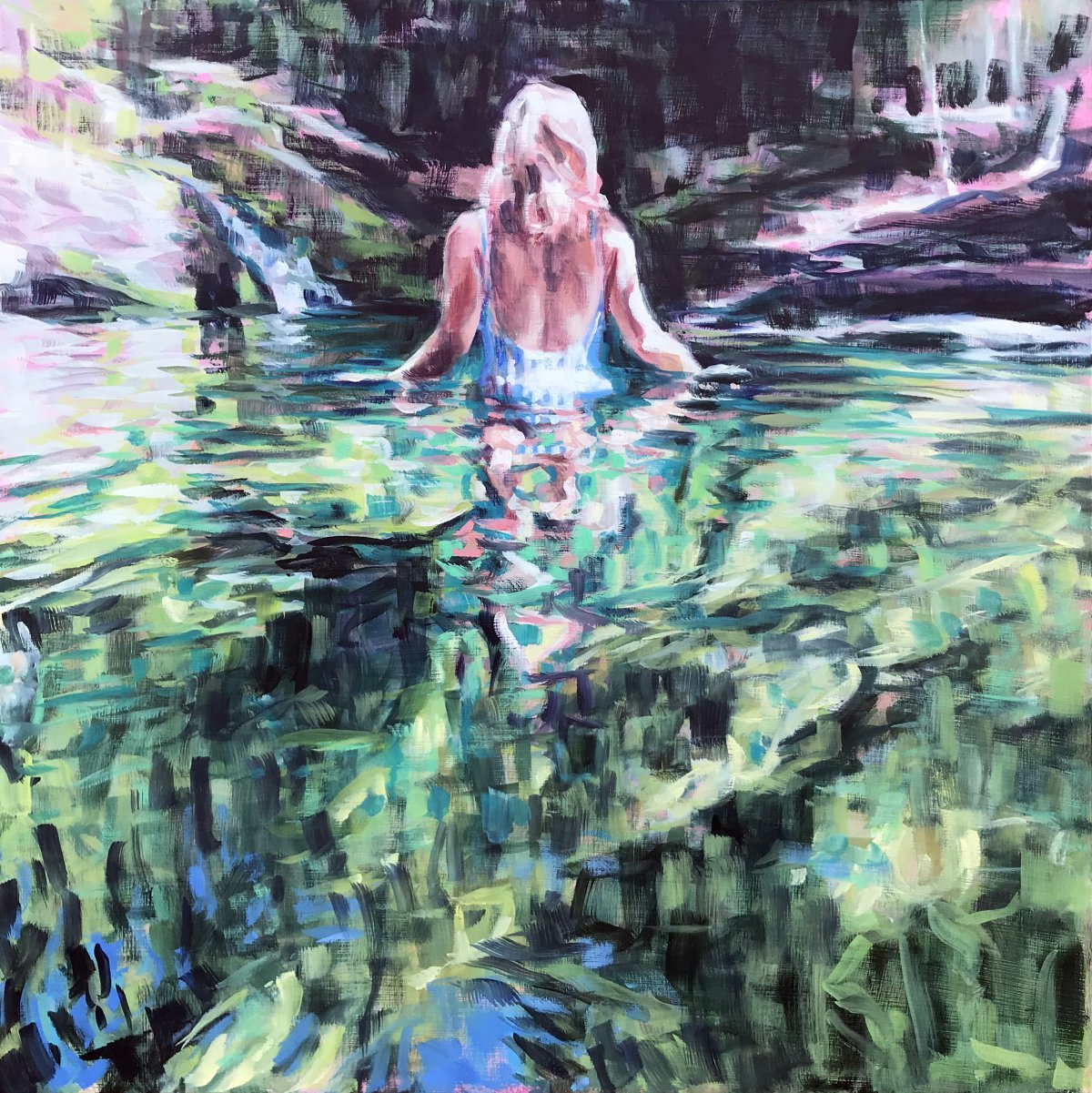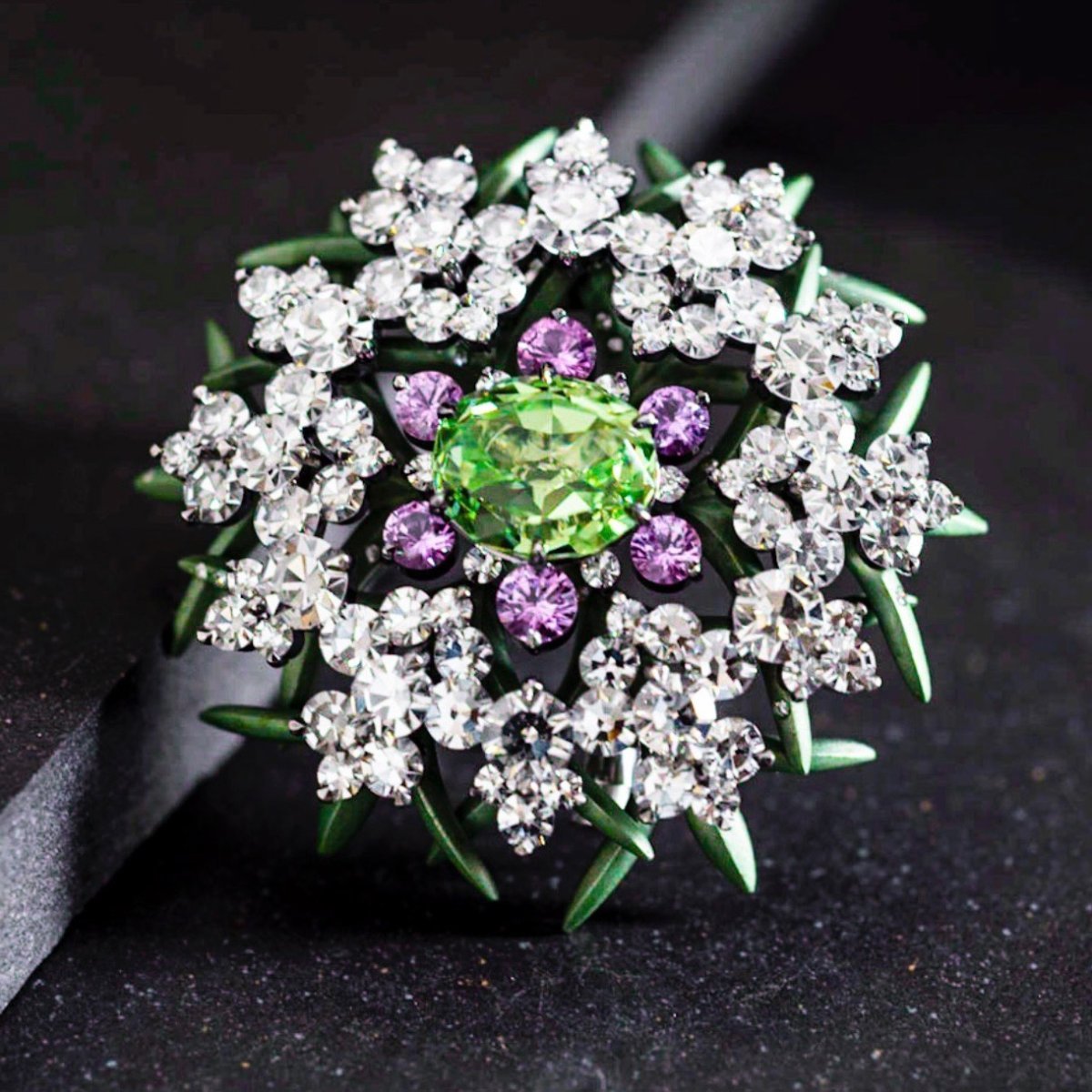 As a jeweler, Timothy understands how the number, size, and arrangement of facets on a gemstone can maximize internal reflection and play a crucial role in the brilliance and sparkle. Timothy's arrangement of gems and metals harmonize as colors refract through neighboring stones in a single piece. His designs mimic repeating patterns and structures found in nature, a familiar and comforting complexity built into the object from its conception.
As a painter of water, Jessica understands how light reflects in a transparent sea. In water, total internal reflection occurs when light hits the surface at a critical angle and light is trapped within. We cannot see objects such as fish, rocks, or the bottom of a swimming pool from above the surface. But below, the light is reflecting as a mirror internally. Jessica paints the water underneath, where it is refracting and reflecting light in a kaleidoscope of color and pattern.
Jessica Lee Ives uses lively blues, pinks and yellows to portray shimmering ripples of fresh water. The differences in these colors makes them vibrate with movement, while each color note is small enough to let them blend together when seen from a distance. Jessica's aptitude for color allows us to read the water as both the greenish brown of a natural lake, and as a multicolored celebration of light.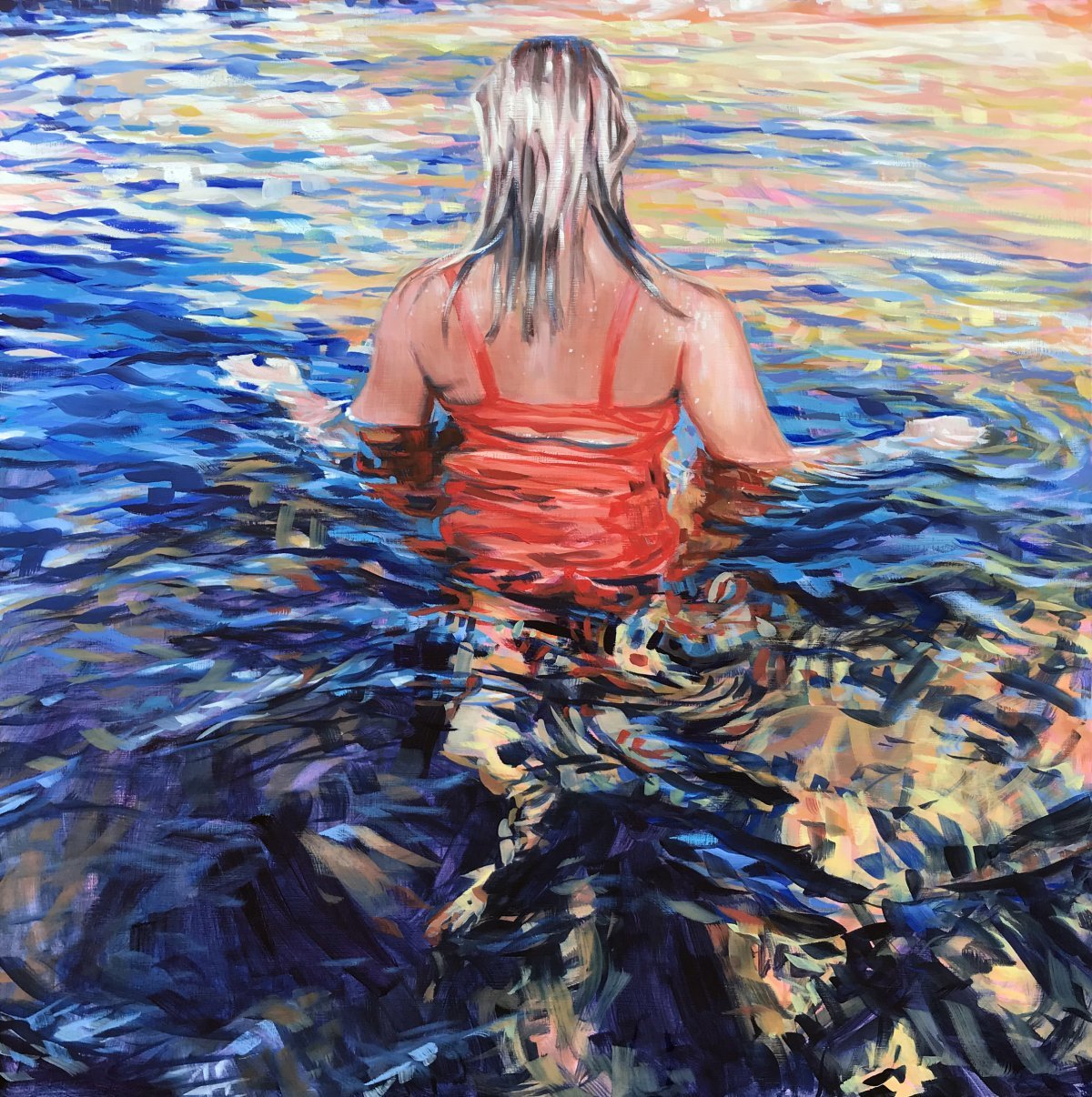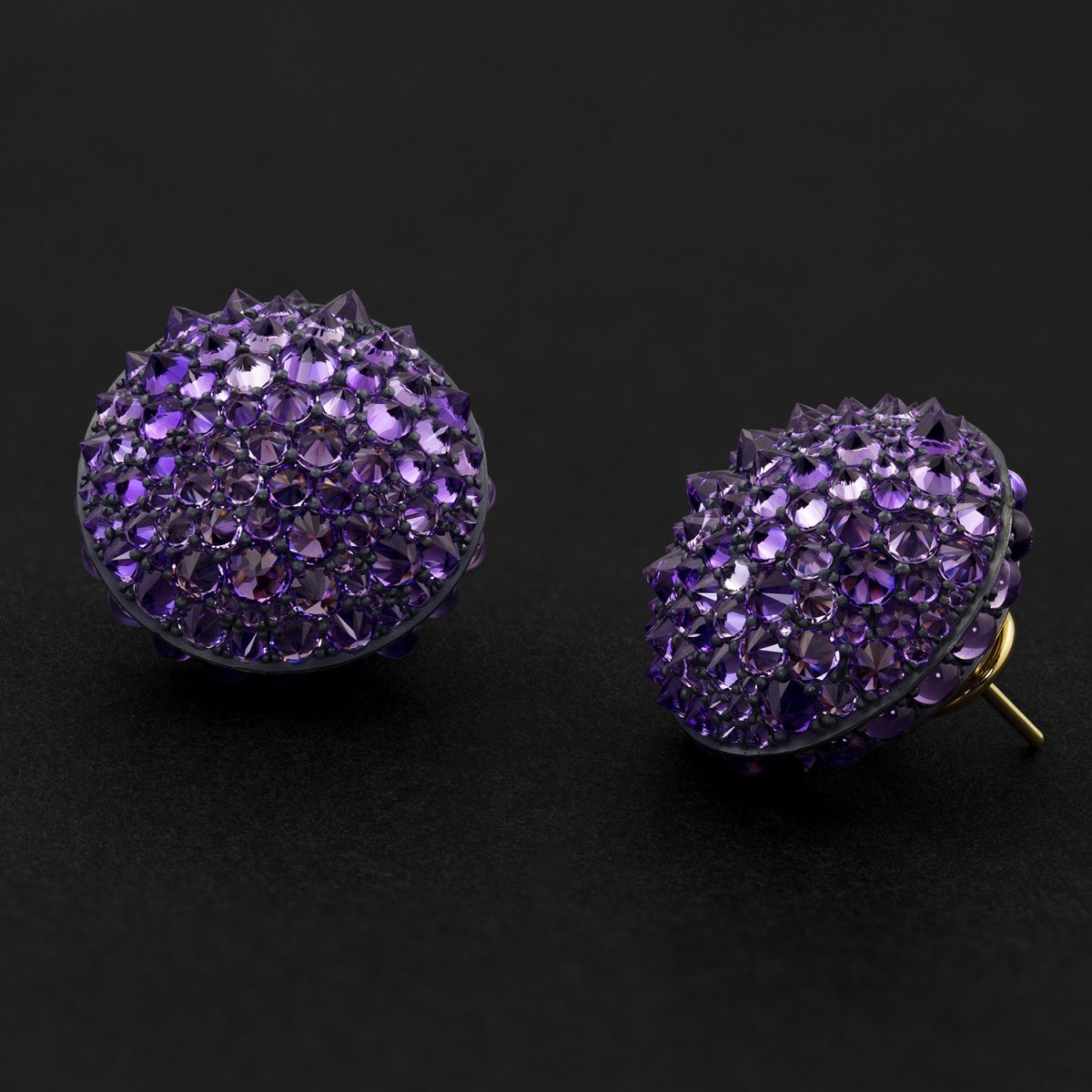 MORE ON THE ARTISTS
Timothy Stammen is the artist and master craftsman behind Bezalel, where he creates collections of one-of-a-kind hand-made jewels.
"Metal serves as my canvas, while precious gems become my vibrant pigments. The pieces I present are not only conceived and designed by me, but also meticulously crafted with my own hands. Every jewel I create demands countless hours of dedication, employing techniques handed down through generations of esteemed goldsmiths."
Growing up in midcoast Maine, Timothy began exploring the arts through sculpting class in high school. After graduation, he found his way to the Savannah College of Art and Design, followed by a jeweler and stone setter position at the revered Tiffany & Co, and an apprenticeship with renowned jewelry artist and goldsmith Zoltan David. Timothy took his extensive training and moved to Nashville where he created the high jewelry studio, Bezalel.
Timothy's eye for design is marked by standards of excellence in areas of proportion, uniqueness, functionality and scale, but his most notable features are found in his attention to contrast and texture. Through the avant-garde inversion of gems or the meticulous etching of delicate lines to mimic the refined feel of silk, Timothy creates a canvas of textures both visual and tactile. His attention to contrasting colors adds depth and emotion to each piece. By incorporating luminescent gems against darkened matte backgrounds, each piece elicits deep emotions. There is passion, commitment, harmony, complexity and euphoria, all signs of a true artist's expression.
Press: Nashville Life Styles and Garden and Gun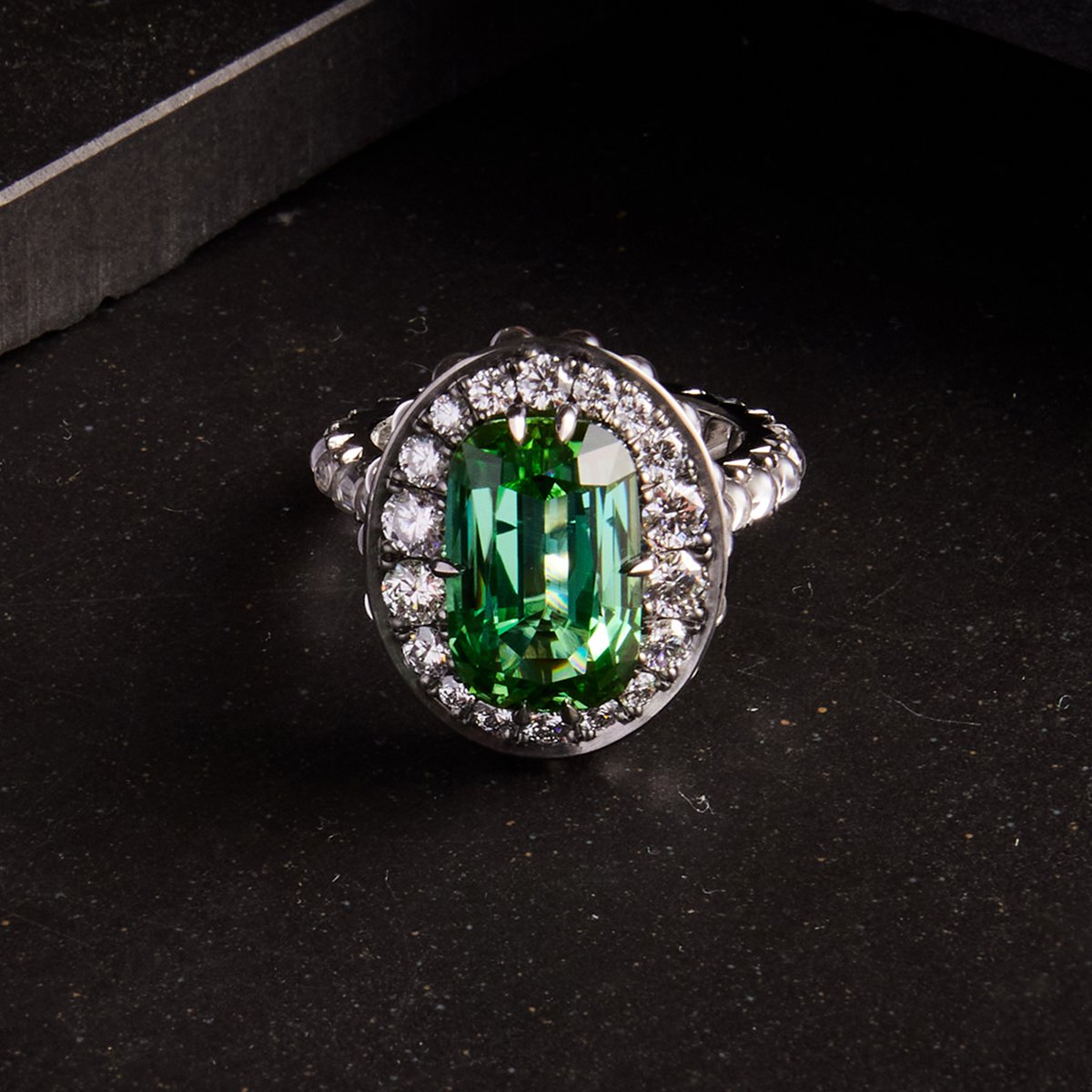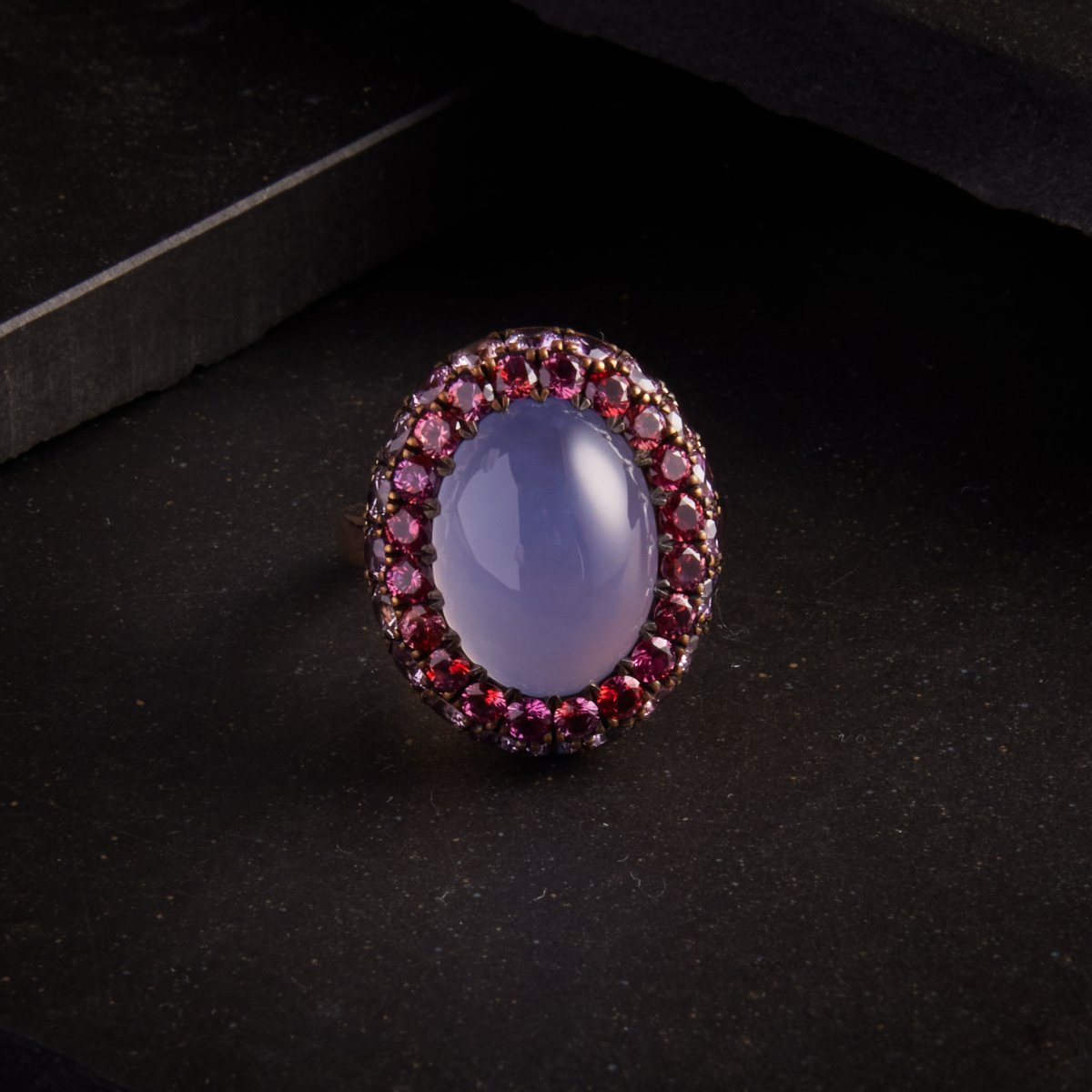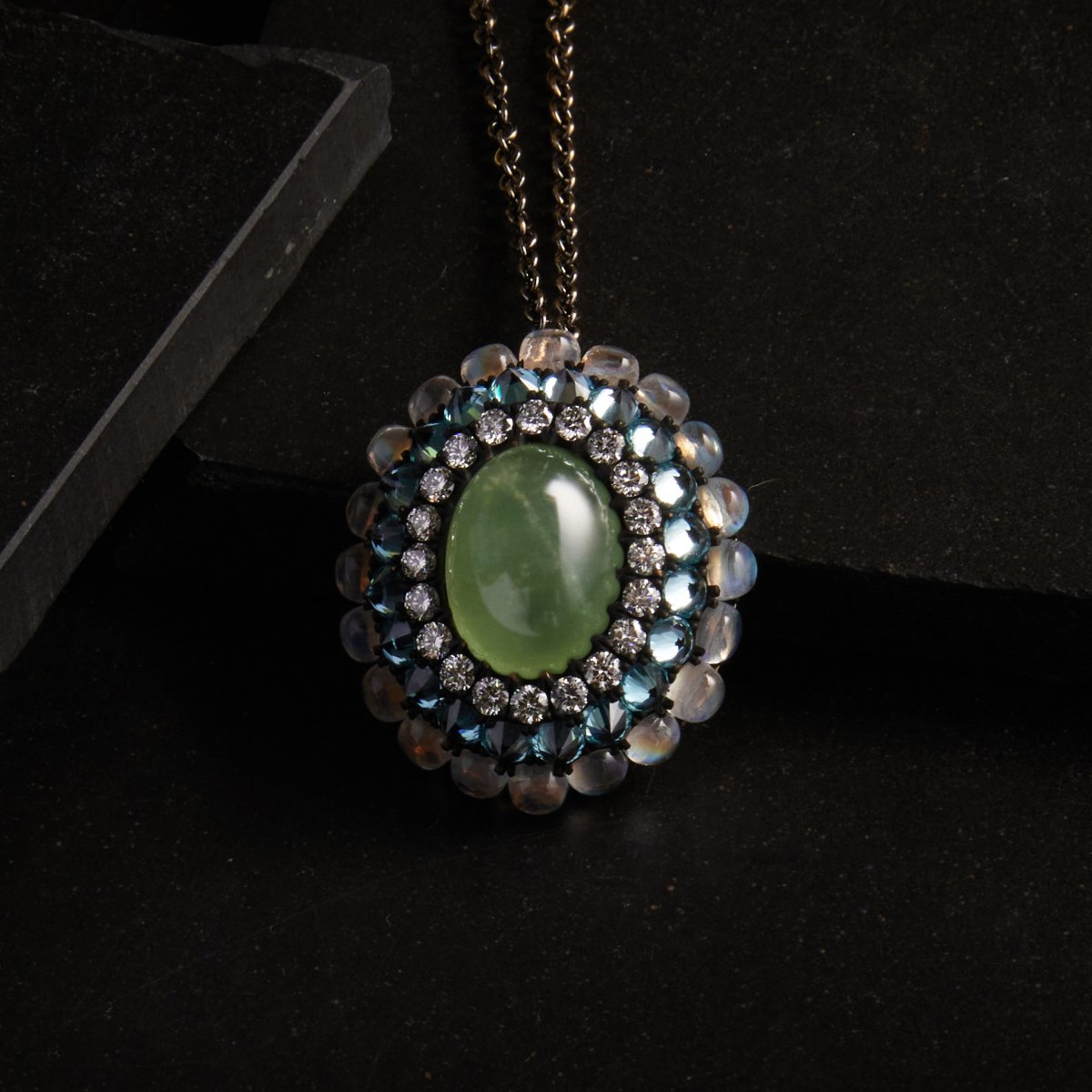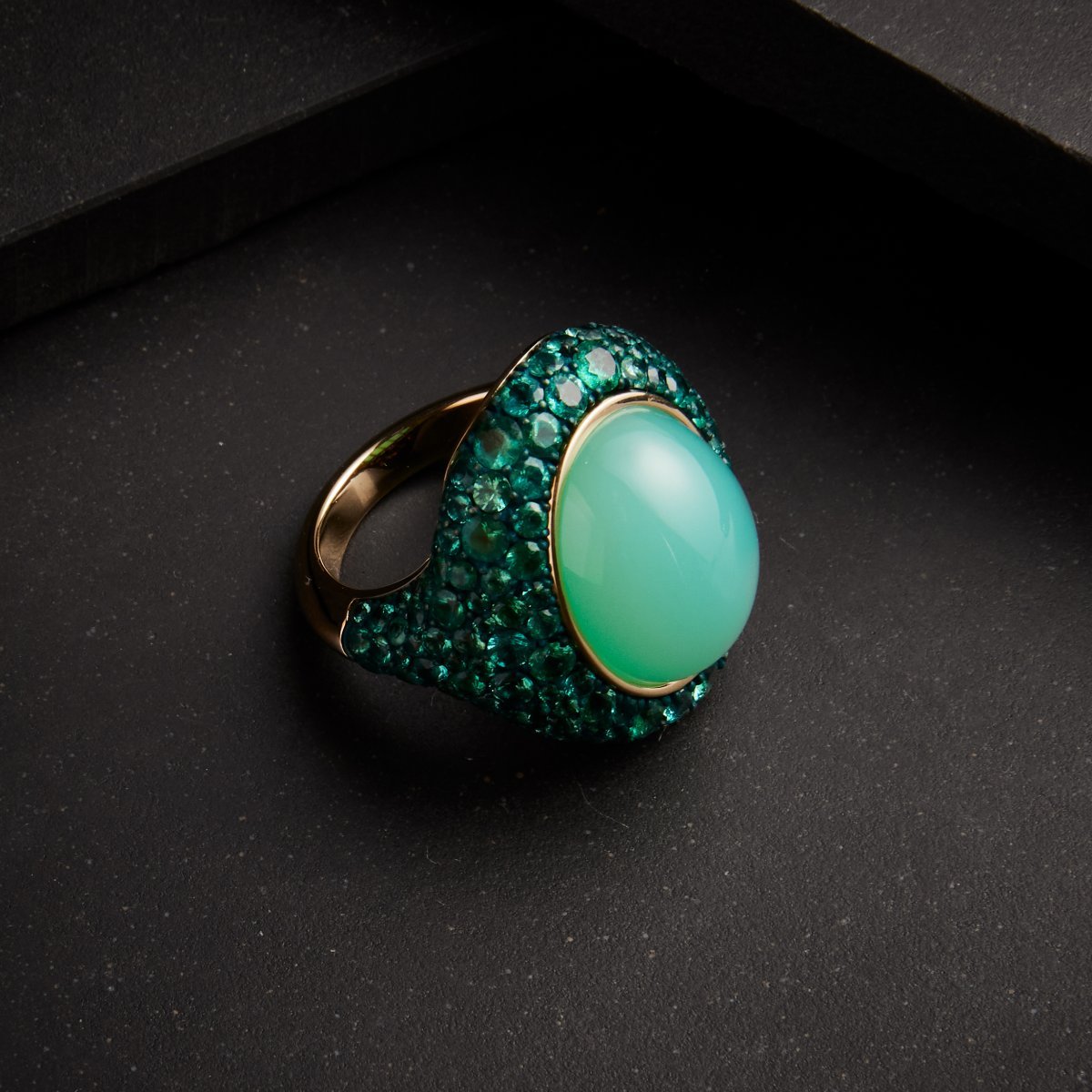 Jessica Lee Ives (née Jessica Stammen) received her B.F.A. from The Cooper Union School of Art. Her work as an artist-in-residence at Ground Zero in New York City after September 11, 2001 earned her the Clark Foundation Fellowship with which she pursued her self-directed M.A. at New York University's Gallatin School. Jessica also studied anatomy, physiology, kinesiology, clinical massage and movement.
Jessica explores people in motion through the natural world. Her paintings are filled with adventure, vitality, natural beauty, and wonder. Jessica is interested in the way we experience the world through color and observation of light.
Jessica's current studio is located in Camden, Maine where she and her husband, Jonathan, own and operate Making Movement, a clinical massage practice.