Body

"All water has a perfect memory and is forever trying to get back to where it was." -Toni Morrisonon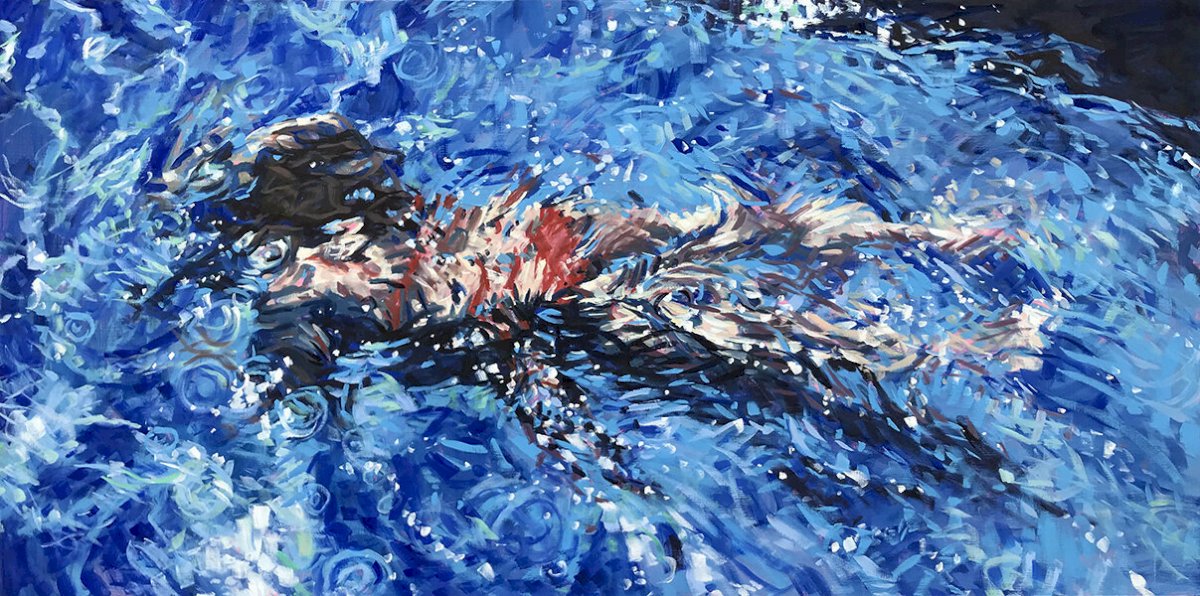 When we see, when we breathe, when we swim, we exchange energy with our surroundings. The environment runs through us and around us. Jessica Lee Ives's swimmers are about being immersed in nature. Here, she paints an active figure swimming beneath the surface of the water. The transparency of the water, the ripples dividing and mixing with the body's form, boundaries obscured by shifts of color and light, all work to give this painting a sense of interconnectedness.
Mind

"Sun and water are questions endlessly worth answering." - Richard Powers, The Overstory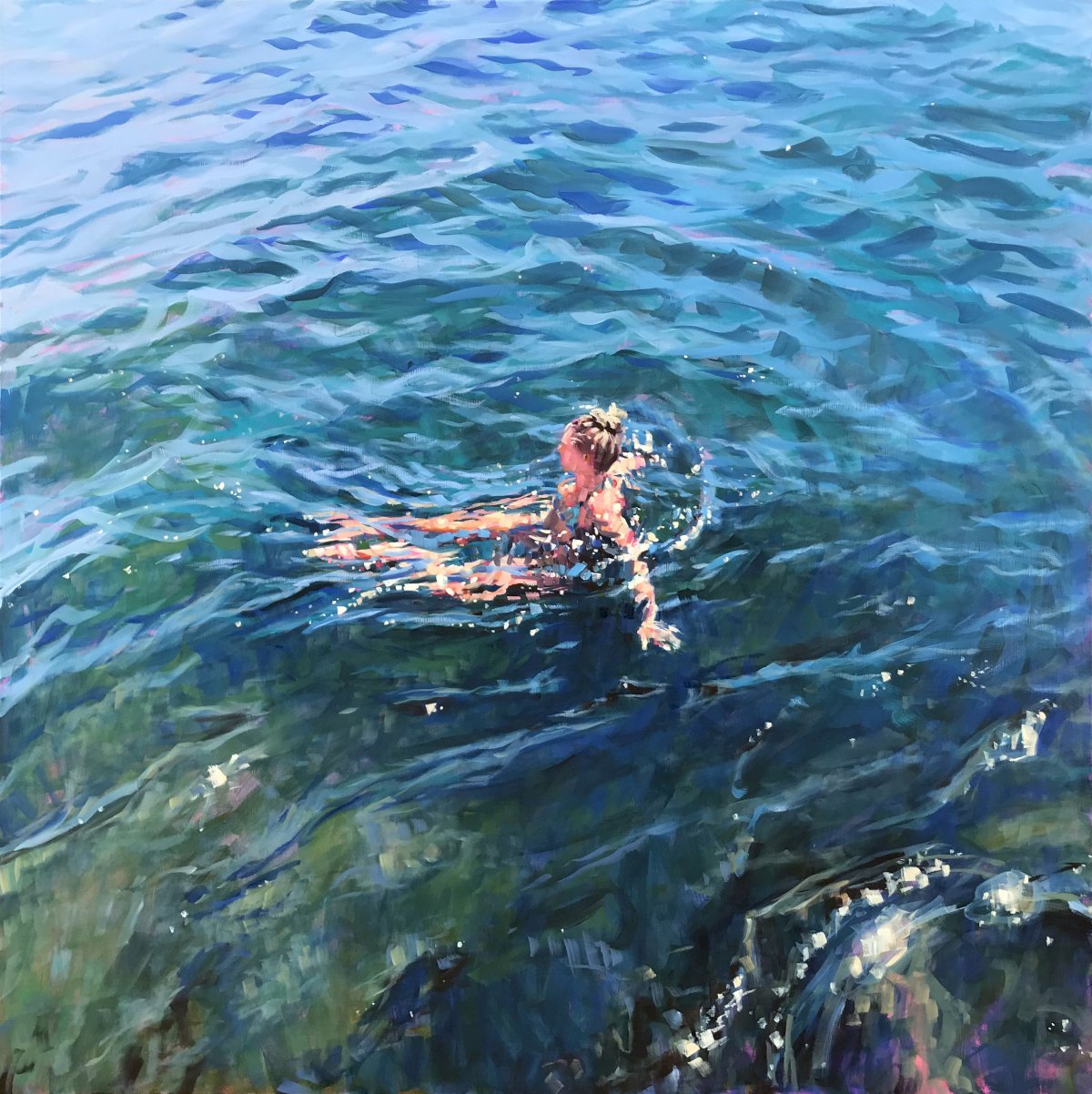 Jessica uses the division of the water's surface to delineate two types of thought - a novel type of surface tension - reflection above the surface and release below. With the refraction of light on the surface, the body is diffused into loose shapes below, signifying a letting go. The swimmer's head sparkles in the light above, small in the swath of sea gently rippling around it, the mind in a place of awe.
Spirit

From this experience I emerged whole and clean, bitten to the bone by sun, washed pure by the icy sharpness of salt water, dried and bleached to the smooth tranquility that comes from dwelling among primal things. -Sylvia Plath
Jessica's paintings inspire us to live outside of the self, to actively engage with our surroundings. She uses gesture and physicality in the subject and in her application of paint to describe the tactile sensation of moving through water. The paint becomes more than the sum of its colors, showing the fluidity of the experience of floating, transcending the moment. Swimming can be transformative, it doesn't just refresh, but reset.