---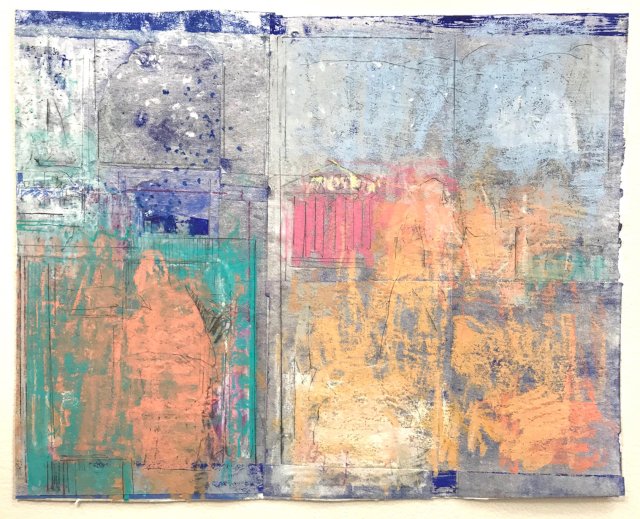 $3,000
Stuart Shils
Traveling with Friends in Mycenae
collage, graphite, crayon and oil pastel on paper, 12x15"
---
Bio
Stuart Shils uses a variety of media to explore an evolving fascination with the perceptual process. Known for many years as a painter of landscapes working from direct observation in Ireland, Italy, and Philadelphia, Shils now explores the intimacy of place within the world by way of improvisational urban street photography, paper collage, painted photographs and monotype. While the urban photographs are direct examinations of the specific qualities of material presence and 'place', the monotypes, collages and photo collages are more evocations of memory and feeling. Shils is a Graduate of the Pennsylvania Academy of Fine Art.
Shils is the recipient of a Pollock-Krasner Foundation Grant, a National Endowment for the Arts Fellowship, and an Academy Award from the American Academy of Arts and Letters.